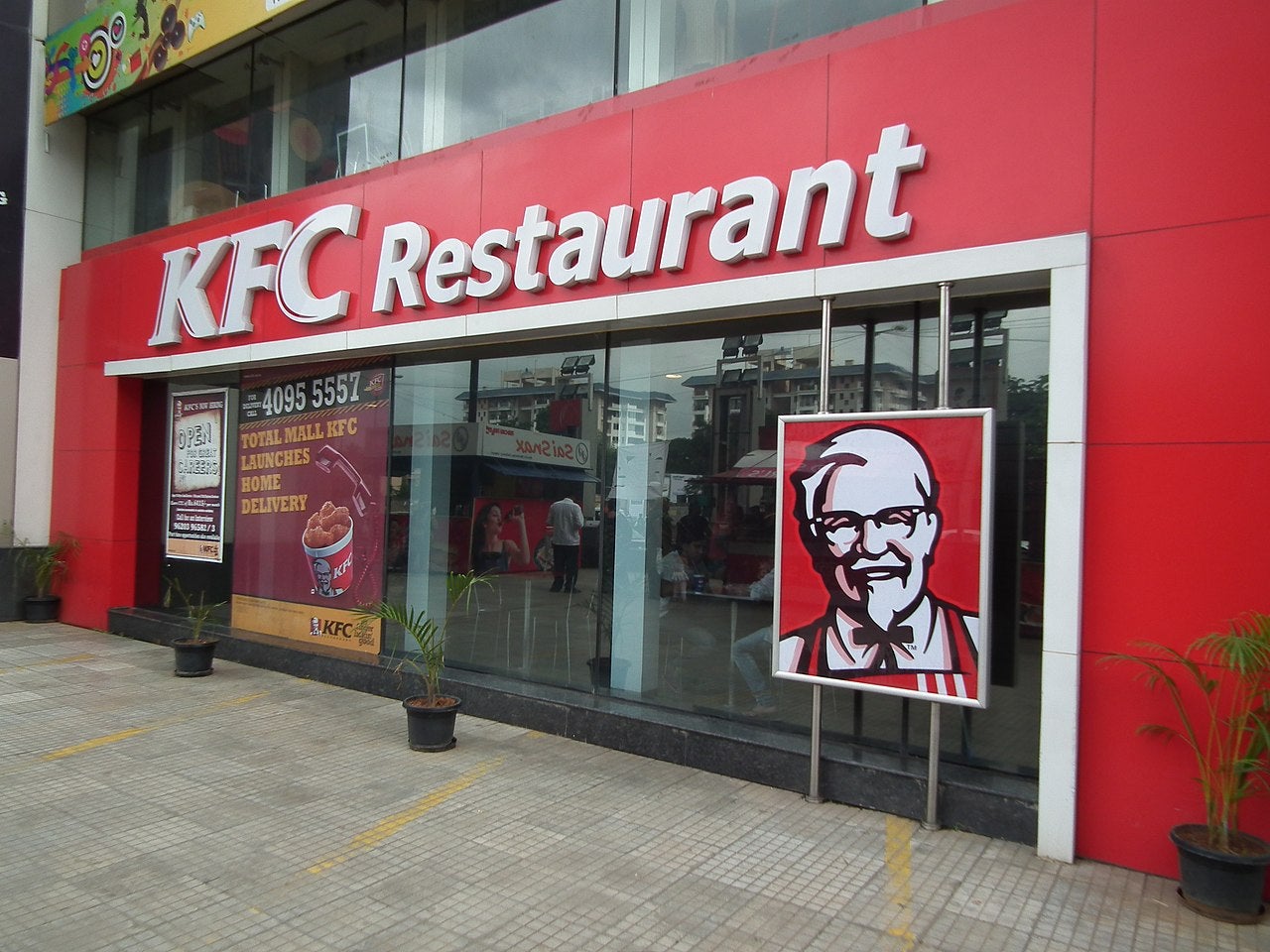 KFC India has unveiled a new initiative, called KFConscious, that seeks to set up sustainable restaurants in the country.
The move is part of the global fast-food chain's ongoing efforts to reduce greenhouse gas emissions and support sustainable development in the industry.
According to a report from Press Trust of India (PTI), KFConscious will involve establishing restaurants that integrate environmentally friendly materials and energy efficiency.
The first such sustainble location has already been set up at Thiyagaraya Nagar (T Nagar) in the city of Chennai. The company now plans to launch 20 additional sustainable restaurants by the end of the year.
KFC India was quoted by local news reports as saying: "The efforts with KFConscious initiative align with KFC's global commitment of reducing greenhouse gas emissions by 46% by 2030. This is in addition to a sustainability commitment of all plastic-based, consumer-facing packaging to be recoverable or reusable by 2025."
The T Nagar restaurant is equipped with natural and LED lighting and uses local clay tiles for wall finishes.
An energy management system is installed in the kitchen to optimise energy usage, while water procured from a reverse osmosis (RO) system is used to meet washroom flushing requirements.
Solar panels were also installed at the location to conserve power.
KFC India managing director Samir Menon said: "The initiative KFConscious has provided an impetus to our efforts in driving meaningful change and pioneering sustainable development in the restaurant industry."
Last month, it was reported that KFC was planning to pilot delivery-only kitchens in London, UK. The kitchens will start operations following additional trials.