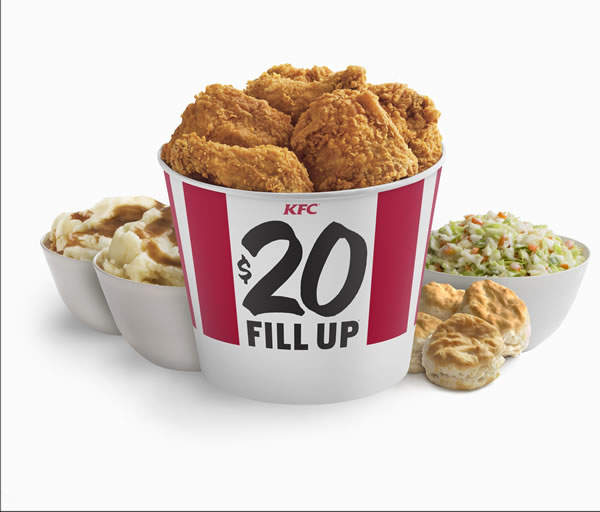 International quick service restaurant group, KFC, has today announced a new partnership in the UK and Ireland with Flyt and its integration platform.
Flyt will be the first integration platform for KFC in enabling home food delivery by third party providers. Delivery orders will be entered directly into the KFC EPOS and kitchen via the Flyt platform.
The Flyt integration will help KFC to continue improving the experience for consumers who order food through delivery partners such as Just Eat, will improve the synchronisation of the arrival time of a rider with the food being ready, and reduce time and potential errors made in double entering incoming delivery orders.
Brad Scheiner, chief information officer at KFC UK & Ireland, commented: "We are constantly in search of real innovation which allows us to increase efficiencies and further improve the service we provide to our customers. We chose Flyt as an integration partner for delivery to help us achieve exactly that. Now, orders placed through Just Eat will be processed through the Flyt platform, allowing seamless menu sync and order placement into our EPOS system and kitchen.
"For our customers, they continue to place their orders through their preferred delivery provider, however, they will reap the benefits of improved accuracy and speed in the delivery experience."
Scheiner continued: "We join the Flyt platform at a very exciting time for the business. Currently, we have over 900 restaurants in the UK and Ireland, and we plan to expand our delivery service over the coming year."
Tom Weaver, CEO, Flyt added: "KFC is at the top of their game when it comes to technology, which comes as no surprise given their intense desire to go above and beyond the expectations of their customers, and deliver a faster, better service.
"The integration of our Flyt platform was a natural progression for KFC and we are looking forward to pushing the boundaries together through digital innovation."