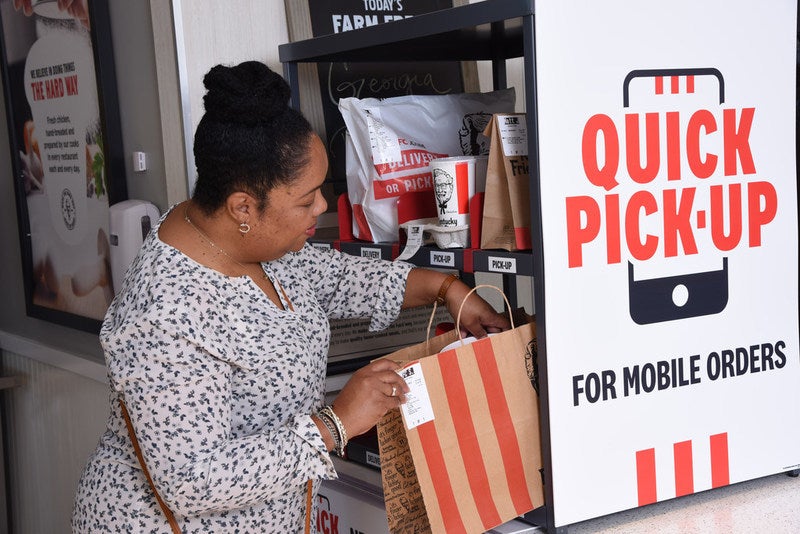 American fast-food restaurant chain Kentucky Fried Chicken (KFC) has launched a new service called Quick Pick-Up to enable customers to collect their orders without waiting in drive-thru lines.
The new service is available at participating restaurant locations in the US.
Customers can order using the Quick Pick-Up service on the KFC website or app.
Once the order is placed, customers can visit the nearest KFC location, park their vehicle in the dedicated parking space, and collect their order from the new Quick Pick-Up shelf in the restaurant.
KFC US president Kevin Hochman said: "Quick Pick-Up is changing the game by making fast food even more convenient and easy for busy customers."
The chain has created an advertising campaign to promote its new service and rolled out certain limited time period offers.
According to a KFC-cited survey, drive-thru customers wait in lines for an average of six minutes and 22 seconds to get their orders.
The new service seeks to eliminate these wait times and streamline pick-ups for customers.
With more than 26,000 restaurants across 145 countries, KFC is one of the largest restaurant chains in the world.
Last month, Collins Foods' Dutch subsidiary Collins Foods Netherlands Management signed a corporate franchise agreement with KFC Europe.
According to the deal, Collins Foods will oversee KFC's business development and management in the Netherlands.