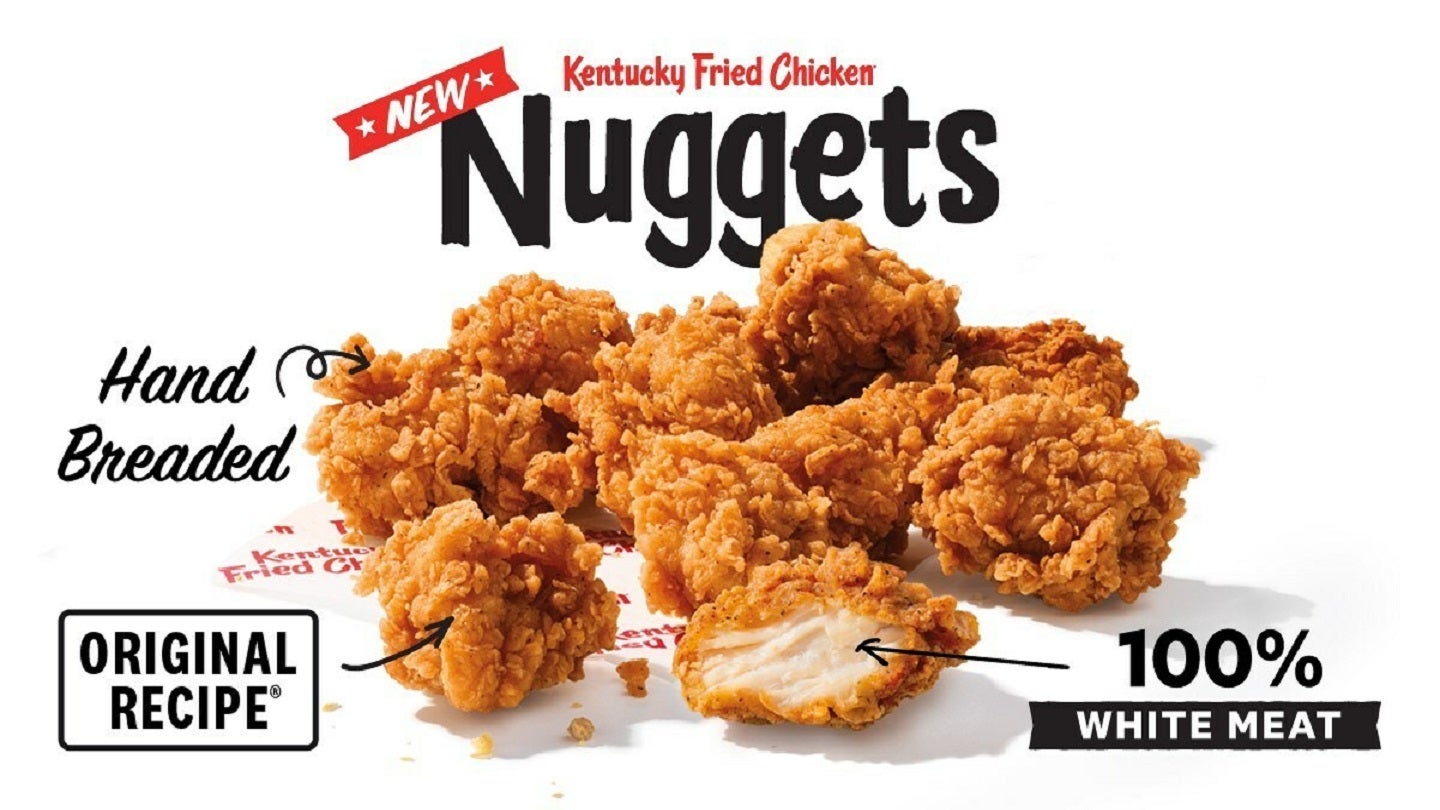 US-based restaurant brand Kentucky Fried Chicken (KFC) is set to expand its menu with the launch of new, 100% white meat Kentucky Fried Chicken Nuggets.
Claimed to have been made according to KFC's Original Recipe, the hand-breaded nuggets will be rolled out across participating US locations from 27 March.
The new nuggets will be a permanent addition to the KFC menu.
KFC US CMO Nick Chavez said: "As the original fried chicken experts, we're introducing a chicken nugget made the way only KFC can – hand-breaded with our distinctive Original Recipe of 11 herbs and spices.
"Simply put, you've never had chicken nuggets like these – they're the chicken nugget America deserves, and worth the wait. Now that's Finger Lickin' Good!"
The new chicken nuggets will be offered to customers in five, eight, 12 or 36-piece proportions at all participating restaurants nationwide.
In addition to the white meat nuggets, KFC is reintroducing its KFC Mac and Cheese Bowl for a limited time period from 3 April.
Earlier this month, KFC also relaunched its Double Down Sandwich, for a limited time period, after nearly a decade.
It was first introduced in 2010 and sold more than ten million sandwiches in the first month following its launch.
The Double Down Sandwich is a bun-less sandwich that consists of two white meat filets, two slices of cheese, and two pieces of crispy, hickory-smoked bacon, all topped with the Colonel's real mayo or spicy sauce.
In addition to the Double Down, KFC also announced the launch of a new Bacon and Cheese Chicken Sandwich.