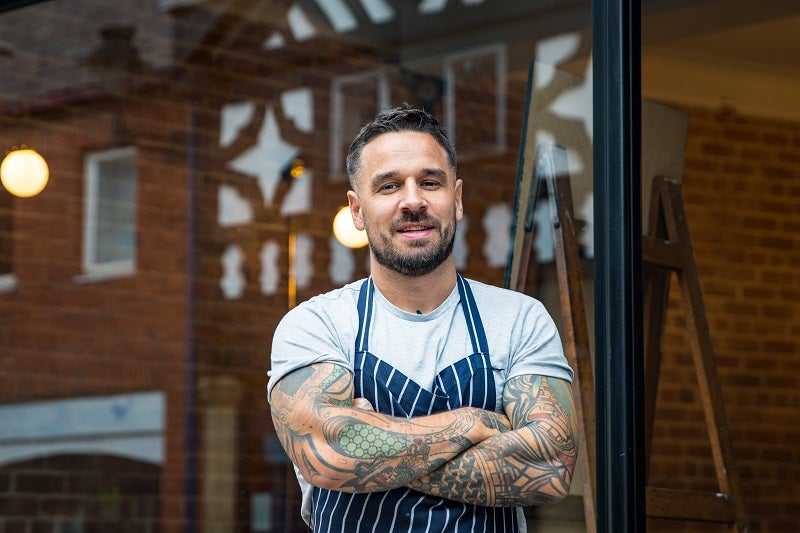 Crowdfunding platform Kickstarter has financed the world's fastest-funded restaurant project, raising its target of £100,000 from 1,000 backers in just 11 hours.
Chef entrepreneur Gary Usher set out to raise £100,000 in 100 hours to open Kala, a 55-cover Manchester city-centre restaurant serving breakfast, lunch and dinner, with a separate 15-cover bar space. Building work was underway, but Usher urgently needed more money after costs spiralled.
Nine months previously, Usher raised £50,000 in 59 minutes for his Pinion bistro on Kickstarter.
Raising £30,000 in the first 10 minutes, the campaign received support from English Michelin-starred chef Tom Kerridge.
Kerridge will hold two guest chef nights on 25 March at Didsbury's Hispi and Liverpool's Wreckfish on 26 March to raise money for the Kickstarter restaurant project.
Commenting on the 12 March Usher said: "I am honestly struggling to get my head around last night. It's not really about the money, it's the people believing in what we're trying to do at Elite Bistros. The support we have is always incredible and not just from those who pledge, but everyone who we work with on a daily basis.
"We only realised a few weeks ago that we were going to need more money to open Kala and yet we have managed to raise this amount in such a short period of time. The sense of community we have at Elite Bistros is really special and something I never take for granted. The money means we can continue with the Kala build, be open by May and we really can't wait."
The campaign finishes at 1am on 16 March and Kala will open in May 2019, managed by Wreckfish former assistant manager Katy Mills.
At time of writing, total funding stands at £110,000 with 63 hours to go with the restaurant project being supported by 1,265 backers on its campaign website.