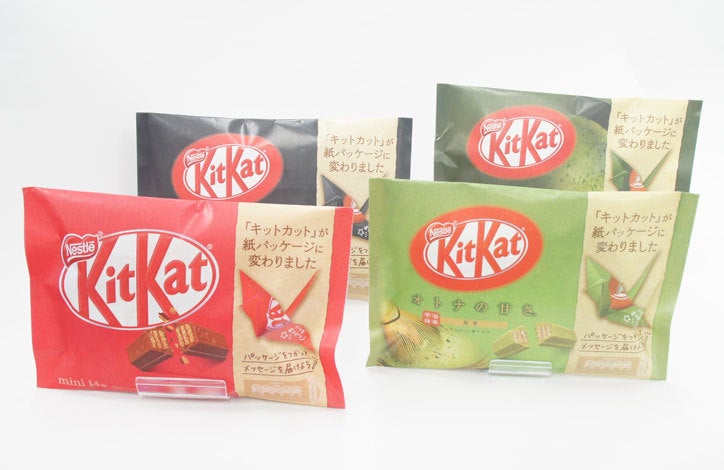 Multinational food and beverage giant Nestlé has swapped its mini KitKats plastic packaging for paper in Japan as part of its initiative to make 100% of its packaging recyclable or reusable by 2025.
The paper used for the chocolate will display instructions for consumers to use the packaging to make origami if they do not recycle it immediately.
Nestlé expects to save 380 tonnes of plastic every year with the new packaging.
Earlier this year Nestlé launched its snack bar range 'YES!' wrapped in recyclable paper for the first time, becoming the first brand of fruit- and nut-based bars to convert to the new recyclable paper wrapper.
Last year Nestlé announced its commitment to make 100% of its packaging recyclable or reusable by 2025 to tackle the impact plastic packaging has on the environment.
Nestlé CEO Mark Schneider said: "Plastic waste is one of the biggest sustainability issues the world is facing today. Tackling it requires a collective approach. We are committed to finding improved solutions to reduce, reuse and recycle."
Nestlé UK & Ireland CEO Stefano Agostini said: "Packaging is fundamental to our business and crucial in delivering safe, high quality food to our customers as well as reducing food waste. What today's announcement recognises is that we need to do more to address the sustainability of the packaging we use.
"I am positive that, with a renewed focus  and a clear aim for the future, we will make a difference for the planet that truly reflects Nestlé's purpose to enhance quality of life and contribute to a healthier future."