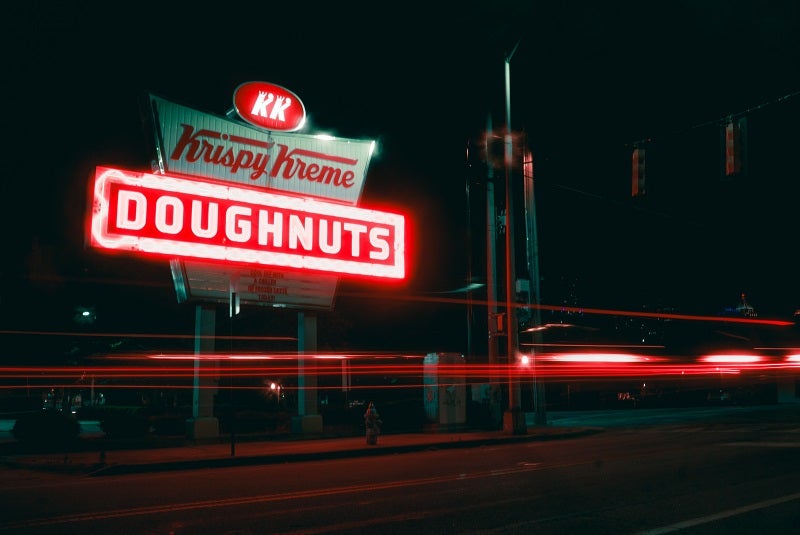 Details about the number of shares to be offered, as well as the price range, are yet to be finalised.
The IPO is expected upon completion of the SEC review process, as well as other market conditions.
The doughnut chain, which is known for its glazed, sugary treats, first went public in 2000, but subsequently had to file Chapter 11 bankruptcy, after a drop in sales and investigations into its accounting practices.
In 2016, the company was taken over by the Luxembourg-based investment firm JAB Holding in a deal valued at $1.35bn.
Currently, Krispy Kreme products are available across 12,000 grocery and convenience stores in the US and the company operates nearly 1,400 shops in 33 countries.
In June 2018, Krispy Kreme acquired a majority stake in US-based bakery Insomnia Cookies.
Although terms of the transaction were not revealed, CNBC sources stated prior to the announcement that the deal would value Insomnia Cookies at less than $500m.
As per the terms of the deal, Krispy Kreme and Insomnia Cookies continued to act as independent and standalone companies after the transaction.