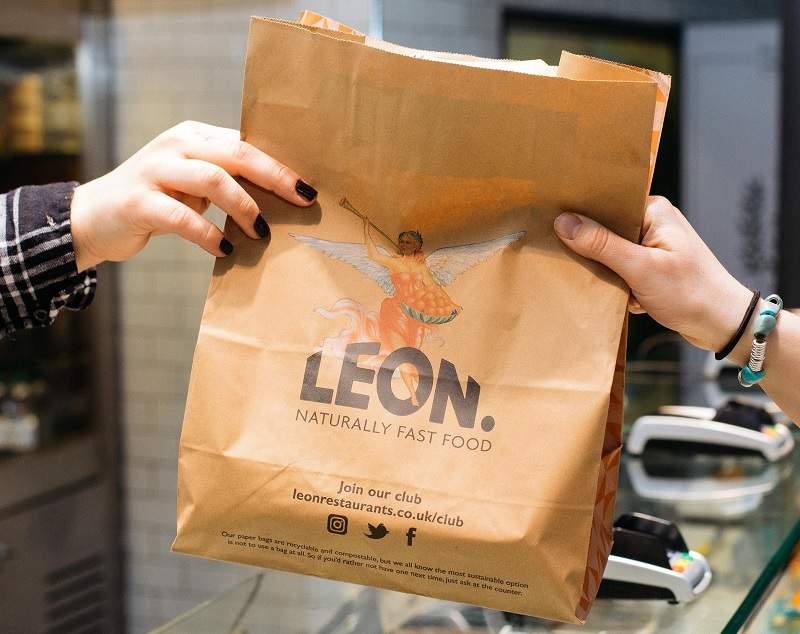 Natural fast food chain Leon Restaurants has reported its 2017 financial results following a 'challenging year' for the hospitality industry.
The chain reported a like-for-like sales growth of 0.9% for the year, however it has already started seeing an increase in results for 2018 so far.
Leon CEO John Vincent said: "It was a challenging year for the hospitality industry, during which the sector saw subdued customer spending together with increased costs driven by currency devaluation, business rates revaluations, rent reviews, wage inflation and the new apprenticeship levy – all of which contributed to significant sector margin erosion. Leon was not immune, reporting only slight EBITDA growth despite solid expansion-led sales increases.
"Leon has experienced eight months of strong positive like-for-like growth with a 2018 first half year like-for-like sales growth of 10.1%, and restaurant EBITDA also back in good growth."
Leon restaurants notes that its sales per restaurant need a 10% to 15% boost in order to return to its business model's target restaurant EBITDA margin of 20%. Key risks like Brexit's potential impact and supply chain inflation also pose as threats for the natural fast food chain.
The company's revenue saw an increase of £17.9m however and an additional nine sites added to its portfolio.
Leon's international growth plans have also been underway, with the chain's first Norway location having opened on 4 June and further plans to expand in Belgium, Germany, Denmark, the Netherlands and Switzerland, as well as a market trial in the US.
Vincent added: "During 2017 Leon raised £7m new equity in order to both progress international restaurant openings and to strengthen the balance sheet. We welcomed new investor Spice Private Equity as a significant part of this transaction.
"Management continue to make considered but ambitious international growth plans for Leon – in both Europe and the US with our first restaurant opening in Washington D.C. later this summer, alongside our UK expansion."