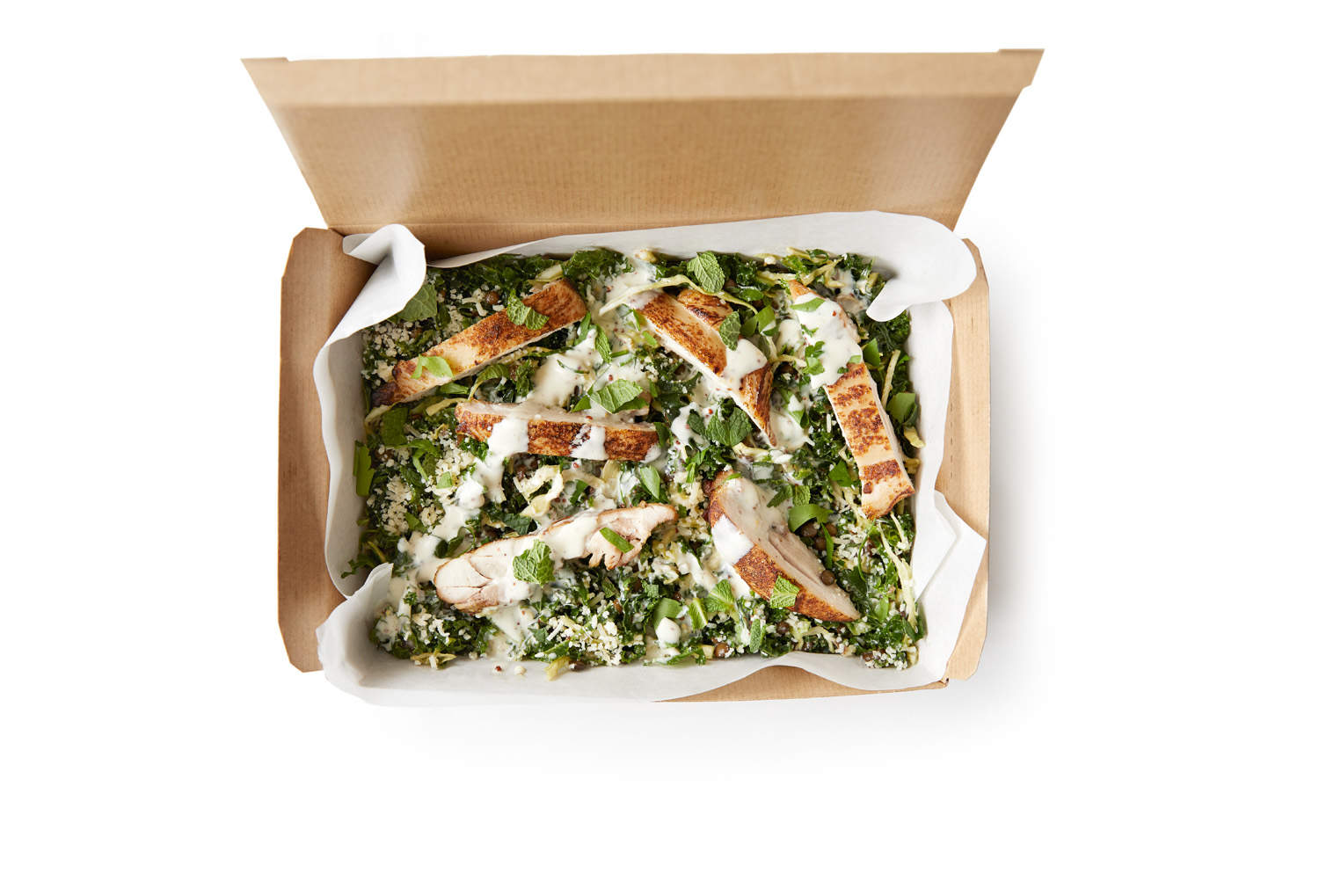 Healthy fast food chain Leon is launching its Spring menu 2018 in all of its stores, with a vegan twist.
New menu items include its vegan meatless meatballs. These are made with aubergine, black olive and rosemary, served in LEON tomato sauce with a vegan garlic aioli along with a sprinkling of toasted seeds and fresh herbs.
The chain is also making changes to its sweet potato falafel by increasing its sweet potato content by over 75%. These can be found in the sweet potato falafel hot box, the vegan falafel wrap, or the vegan rainbow mezze salad.
Another new addition is the plant burger, featuring an edamame, ginger, lemongrass & chilli burger. These are all served in brioche sesame buns with tamarind ketchup, fresh spinach and spicy pickled carrots. For the first time, Leon is also introducing a gluten-free, vegan burger bun option across all of our restaurants.
Changes have also been made to the kale chicken Caesar salad. This dish has been updated to make it bigger and even more flavourful, comprising chargrilled chicken thigh on a base of kale & green lentils, with a honey mustard dressing, Italian cheese and fresh herbs.
To round it off, the concept is offering a brand new counter full of eight sweet treats. The team have been working with Ruby's of London, a vegan baker based in Greenwich, to launch a PB&J Brownie, two mini cupcakes and two baked donuts.