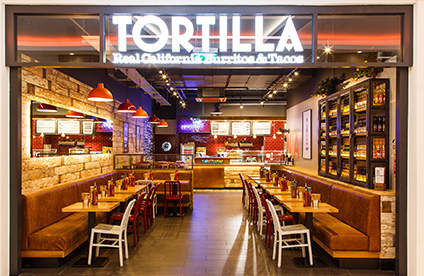 Burrito and taco specialist Tortilla finished its financial year with sales across existing restaurants up 7.5% on the year before.
The 39-strong restaurant group, owned by Mexican Grill Limited, reported company sales of £30.4 million, a jump of 20% on 2016.
Managing director, Richard Morris, said: "Following an excellent December, we are really pleased with our year end performance, building on great LfLs and our first "baby Tortilla" in Putney, which is trading well above expectations.
"Our LfLs show our offer continues to be well received, with more regular business and new customers enjoying our food, service and environments.
"We are cautiously optimistic for 2018 and look forward to opening more new locations across the UK and Middle East."
Founded in 2003, the group currently operates across the UK in London, Brighton, Newcastle, Nottingham, Cardiff and Glasgow. It also has franchise restaurants in the U.A.E and Saudi Arabia.