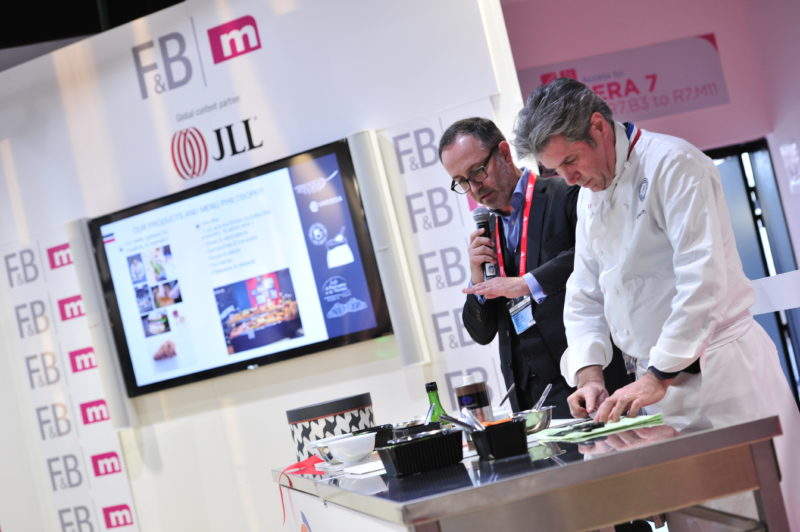 Reed MIDEM, organiser of MAPIC, MAPIC Italy, MAPIC Russia, MAPIC China Summit and MAPIC India, is set to launch the first MAPIC Food & Beverage next month, with big brands including KFC, Starbucks and Jamie Oliver Group attending the event.
The new two-day event will be held in Milan, Italy on 23-24 May 2018 at MiCo – Milano Congressi.
"The MAPIC F&B event is important at this time of large scale food and beverage development within the shopping centre industry. F&B is a perfect place maker, but it is really important to know what the latest trends are, and when to say 'we have the right amount' of food and to exchange ideas and plans for the future. MAPIC F&B Milan will provide that platform for discussion," explains Jonathan Doughty, global head of food services at ECE Projektmanagement.
MAPIC Food & Beverage will offer an exhibition area where international F&B retailers can showcase their concept to international real estate professionals looking at expanding their foodservice retail mix in shopping centres, transit zones, high-streets and outlets.
Major retail operators and master franchise companies will be present at MAPIC Food & Beverage, including Amrest, Azadea, Blackwood, Iran Mall, Rosinter, CAA Global Brands and Harper Dennis Hobbs. Retailers already confirmed to attend are Jamie Oliver Restaurant Group, KFC, Starbucks Coffee Company, Rex Caf, Rocket Restaurant, Flunch, Hardee's, Heavenly Desserts, Pink Fish, La Place and Mama Burger.