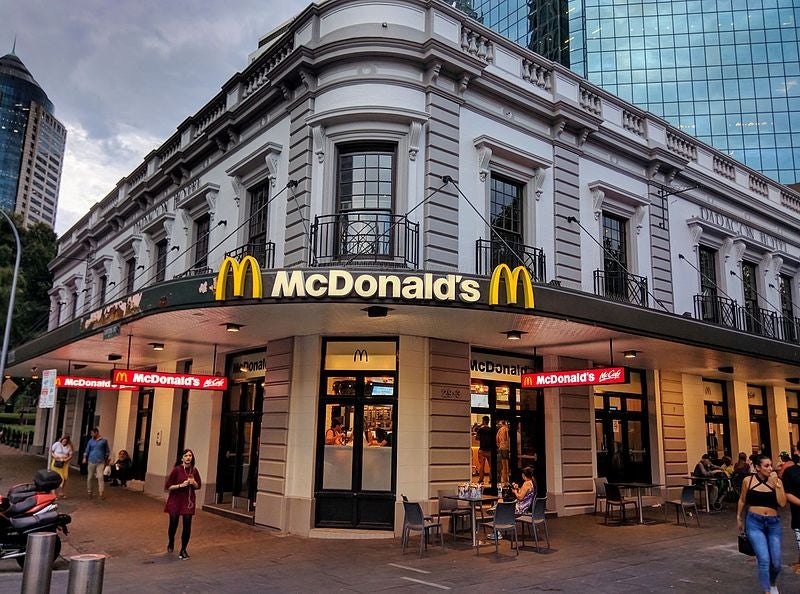 US-based fast food company McDonald's is planning to introduce fibre-based cutlery across all its stores in Australia to reduce plastic use.
The company has announced that it will gradually phase out existing plastic utensils by the end of the year, replacing them with fibre-based cutlery.
The move is a part of McDonald's commitment to reduce plastic use and encourage sustainable practices.
According to the fast food restaurant chain, the transition to fibre-based cutlery will remove 585t of plastic annually.
The announcement follows McDonald's Australia's earlier decision to withdraw plastic straws later this year and replace it with a sustainable alternative.
McDonald's Australia supply chain and sustainability director Kylie Freeland said: "We are committed to being an industry leader in sustainable practices, ultimately, using our scale for good to positively impact challenges facing the communities we operate in.
"By removing plastic straws and cutlery from McDonald's restaurants, we are continuing to reduce our environmental footprint and will be removing more than 860t of plastic from our system."
The American fast food chain has been actively pursuing sustainable practices to reduce the use of plastic for packaging requirements for more than a decade. Some initiatives included removing plastic lids from McFlurry cups and replacing salad bowls with a fibre-based alternative.
McDonald's opened its first restaurant in Australia in 1971. Currently, Macca's, as McDonald's Australia is locally known, has more than 990 restaurants across the country.
Last month, McDonald's introduced a contactless delivery service in Singapore as a measure to prevent the spread of coronavirus (Covid-19).
In January, McDonald's launched similar service in China, where the company closed hundreds of its stores due to the outbreak.