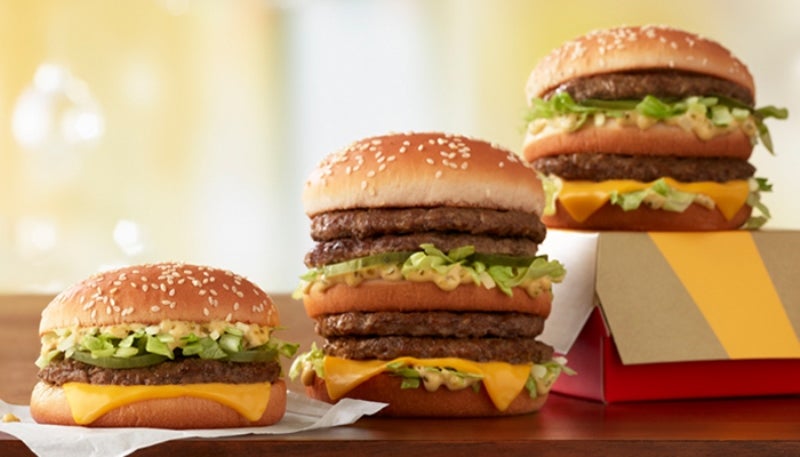 American fast-food chain McDonald's has launched two new items for its burger menu.
Little Mac and Double Big Mac are the smaller and larger variants of its flagship Big Mac burger.
The original Big Mac comes with two beef patties, lettuce, cheese, pickles, sauce and onions on a sesame seed bun.
The Double Big Mac will have all the same ingredients with four beef patties, while the Little Mac will come with one beef patty.
McDonald's Menu Innovation vice-president Linda VanGosen said: "The Big Mac is more than a burger. Over the past 50 years, it has become an international icon and a consistent favourite for our fans.
"From the perfect amount of our legendary Special Sauce, to the crunch of our crisp lettuce and the juiciness of our 100% pure beef patties, customers know and love the unmistakable flavour of the Big Mac.
"We are excited to give them new ways to enjoy the burger they love and satisfy fan cravings of all sizes with three delicious Big Mac options."
Both the offering will be available at participating restaurants for a limited period.
McDonald's is one of the largest restaurant chains in the world with outlets in more than 100 countries.
The company has 14,000 restaurants in the US. Approximately 95% of the restaurants are independently operated by franchises.
Last week, McDonald's partnered with Postmates to expand its delivery service in the Los Angeles (LA) and Dallas areas.