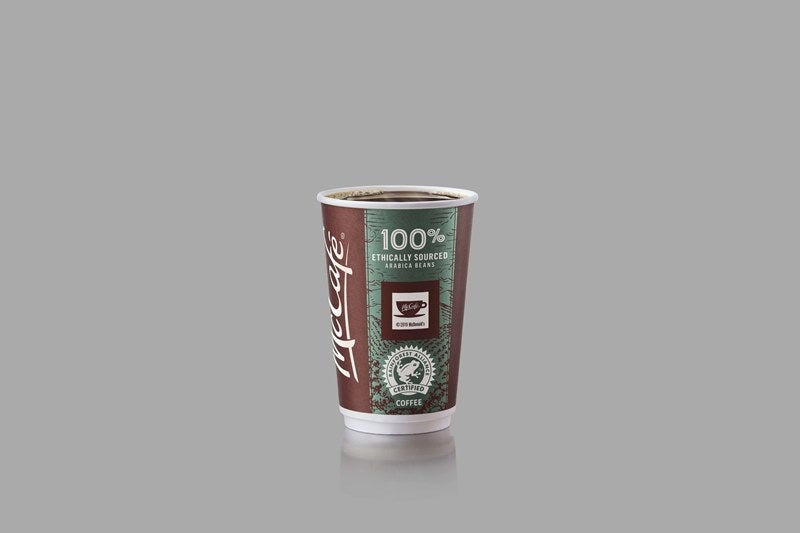 Fast food chain McDonald's Canada has decided to serve McCafé coffee made from 100% Rainforest Alliance certified beans to meet ethical sourcing standards.
The partnership will see the quick-service restaurant's McCafé hot beverage cups sold across all of its restaurants in the country sport the Rainforest Alliance Certified seal.
McCafé Strategy, Marketing & Brand Innovation senior director Catherine Crozier said: "Canadians are looking for brands to take a leadership role in making positive changes in the industry, and we're listening to that.
"Our decision to serve 100% ethically-sourced coffee beans is another step forward in our coffee journey. Rainforest Alliance certification provides our guests with the knowledge that when they choose McCafé coffee, their choice makes a positive impact on our planet."
Rainforest Alliance Core Markets director Miguel Zamora said: "Having a partner like McDonald's and the McCafe brand is a meaningful way to help educate Canadians about how their coffee is grown and how everyday choices can make a difference.
"The Rainforest Alliance Certified seal on McCafe cups lets Canadians know the coffee inside the cup is from beans sourced in a way that supports farmers and their communities, and helps protect our environment."
The restaurant chain has been making its business practices more sustainable as part of its efforts to reduce its environmental footprint.
Last year, McDonald's Canada announced its commitment to serve Canadian Angus beef certified sustainable by the Canadian Roundtable for Sustainable Beef.
The company will also test new sustainable packaging options such as a fully recyclable cup for cold beverages, and 100% fibre straw-less lids at its Green Concept Restaurants in London, Ontario and Vancouver, British Columbia.
In addition, the company committed to 100% of its guest packaging to be sourced from renewable, recycled, or certified sources by 2025 on a global scale.
The Rainforest Alliance is an international non-profit organisation operating in more than 60 countries.