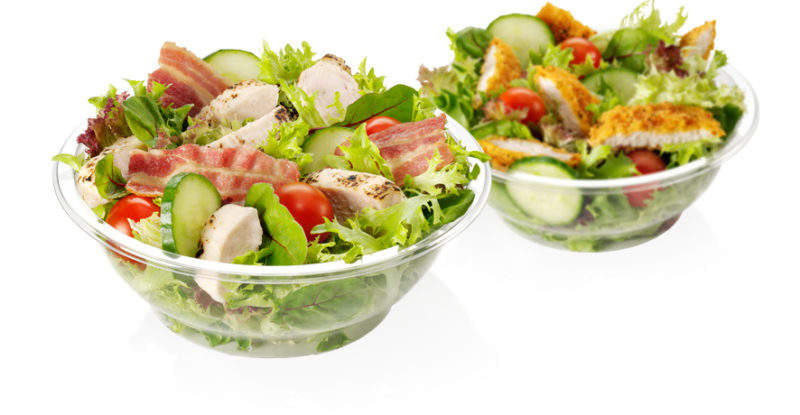 McDonald's US has now been connected to 163 cases of contaminated salad within 10 states, according to investigators.
The salads contain cyclosporiasis, an intestinal illness caused by a microscopic parasite. Illinois and Iowa have been affected the most, with health officials recording 92 cases of sick customers in Illinois.
Symptoms include diarrhoea, loss of appetite, weight loss, stomach cramps, nausea, fatigue and vomiting.
Last week McDonald's recalled its salads from restaurants as a caution following the Centres for Disease Control and Prevention (CDC) and US Food and Drug Administration (FDA) investigating the outbreak with 61 cases across seven states.
A CDC statement said: "Epidemiologic evidence indicates that salads purchased from McDonald's restaurants are one likely source of these infections. The investigation is on-going and FDA is working to determine the source of the ingredients used in the salads served at McDonald's. The investigation has not identified a single, common ingredient in the salads linked to illness.
"State and local health departments are interviewing ill people to find out what foods they ate in the two weeks before they got sick. Many ill people reported eating salads from McDonald's restaurants located in the Midwest. People reported eating a variety of McDonald's salads."
The cyclosporiasis outbreak has led to three hospitalisations, however no deaths have been reported.
McDonald's released a statement saying: "The health and safety of our customers and the people who work in McDonald's restaurants is always our top priority. The additional states identified by the FDA and CDC are among the same states where a week ago we proactively decided to remove our lettuce blend in impacted restaurants and replace it through a different supplier.
"McDonald's is committed to the highest standards of food safety and quality and we continue to cooperate and support regulatory and public health officials in their investigations."
The FDA has also provided tips for foodservice companies to avoid spreading the parasite through their supply chains including washing and sanitising food display cases, refrigerators, cutting boards and surfaces.