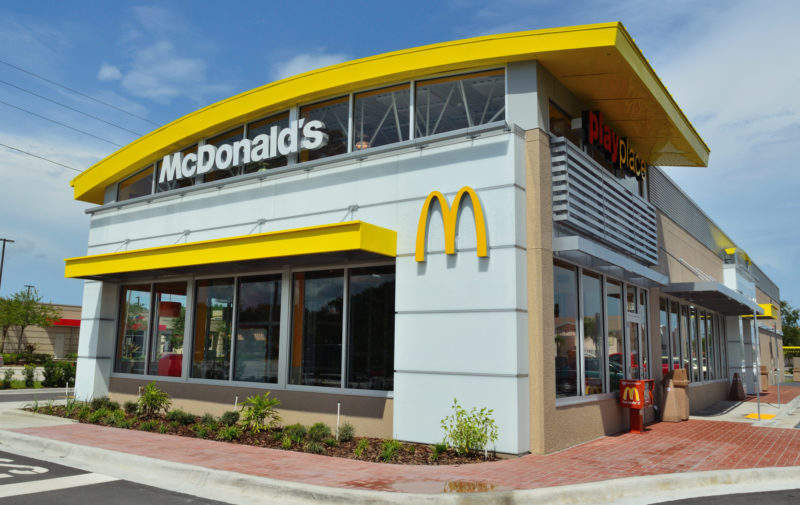 McDonald's has reported an increase in its 2017 fourth quarter global same store sales of 5.5%.
The fast-casual franchise said these results reflect a 'positive guest count', the number of transactions across all restaurants, as systemwide sales also increased by 8%.
The US stores saw an increase of 4.5% for fourth quarter sales as a result of 'strong performance of core menu items', beverage value and a promising response to a new addition to its menu, Buttermilk Crispy Tenders.
McDonald's President and Chief Executive Officer, Steve Easterbrook said: "2017 was a strong year for McDonald's as customers responded to the many ways we are making their experience more convenient and enjoyable.
"We served more customers more often, achieved our best comparable sales performance in six years, gained share in markets around the world and made tremendous progress with growth platforms such as delivery, mobile order and pay and Experience of the Future (digital ordering kiosks)."
"We're focused on aggressive execution in 2018 to achieve the even greater ambitions we have for our business and brand in the years ahead.
"With the commitment the McDonald's system has to running great restaurants and maximising our growth initiatives, we are confident that we will accelerate our momentum by capitalising on our strong business model and distinct brand advantages in convenience, menu variety and value."
Global same store sales increased by 5.3% for the full year ended 31 December 2017, with systemwide sales up by 7%.
Chief Financial Officer of McDonald's, Kevin Ozan added: "For 2018, we plan to invest about $2.4 billion of capital, the majority of which will be dedicated to reinvesting in our existing locations through accelerated deployment of Experience of the Future in the US.
"Our development plans also include the opening of about 1,000 new McDonald's restaurants, 75% of which will be funded by our expanded network of developmental licensees and affiliates around the world.
"At the same time, we plan to continue making meaningful investments in technology to modernise the customer experience and redefine convenience. I'm confident that now is the opportune time to strategically invest in our business and our restaurants to drive profitable growth and become an even better McDonald's."