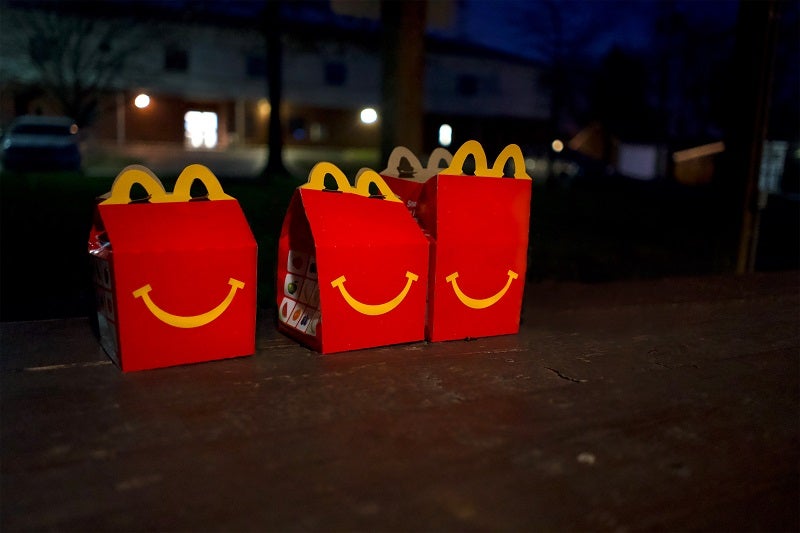 Fast-food company McDonald's has announced plans to offer sustainable toys with all Happy Meals sold around the globe by 2025.
The company noted that all the toys will be made using sustainable materials, and the transition will result in a reduction of virgin fossil fuel-based plastics in Happy Meal toys of nearly 90% against a 2018 baseline.
McDonald's chief sustainability officer Jenny McColloch said: "Our next generation of customers care deeply about protecting the planet and what we can do to help make our business more sustainable.
"We're always exploring where we can drive greater impact, including the transformation of beloved icons like the Happy Meal.
"With this transition for our toys, we're working closely with suppliers, families, and play experts and engineers to introduce more sustainable, innovative designs and help drive demand for recycled materials, to keep McDonald's communities and beyond smiling for generations to come."
The transition to using renewable, recycled or certified materials for toys is already underway. In the UK, Ireland and France, the company has achieved a 30% reduction in virgin fossil fuel-based plastic use.
McDonald's is also working with partners across the industry to innovate renewable materials that will allow the removal of the remaining conventional plastics within the toy portfolio after 2025.
The move towards more sustainable Happy Meal toys is said to be the latest initiative taken by the fast-food restaurant company to keep waste out of nature, conserve forests and ecosystems, and drive climate action.
World Wildlife Fund private sector engagement senior vice-president Sheila Bonini said: "Sustainable material sourcing is a necessary strategy for mitigating the impact of supply chains on our ecosystems and climate, including the plastic waste crisis.
"By reducing conventional virgin plastic inputs by a projected 90%, the re-imagined toys will reduce the demand on fossil fuel plastic production to instead create new markets for responsibly-sourced renewable and recycled content."
In July 2019, McDonald's Canada decided to serve McCafé coffee made from 100% Rainforest Alliance-certified beans to meet ethical sourcing standards.