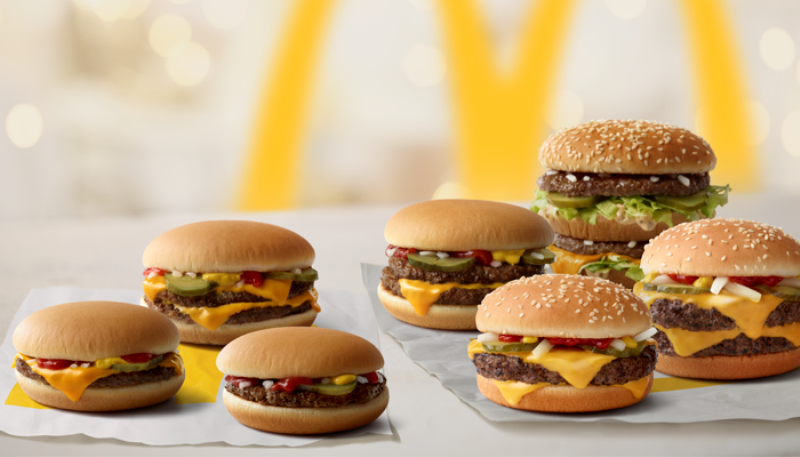 Global fast food chain McDonald's has committed to remove preservatives, flavours and added colours from its classic burgers across 14,000 restaurants in the US.
This move by the fast food giant forms a part of its customer-driven initiatives launched in the US.
The classic burgers consist of the hamburger, cheeseburger, double cheeseburger, McDouble, quarter pounder with cheese, double quarter pounder with cheese and Big Mac.
However, the company is offering pickle in its restaurants as an artificial preservative which customers can skip if they prefer.
McDonald's USA president Chris Kempczinski said: "From switching to 100% fresh beef in our quarter-pound burgers, cooked right when ordered, to removing artificial preservatives in our chicken McNuggets, and committing to cage-free eggs by 2025, we have made significant strides in evolving the quality of our food.
"We understand that now more than ever, people care about their food – where it comes from, what goes into it and how it is prepared."
"We know quality choices are important to our customers, and this latest positive change to our classic burgers demonstrates our committed journey to leading with the customer and building a better McDonald's."
The restaurant chain has already removed artificial preservatives from its real American cheese, Big Mac special sauce and bun, the regular bun and the quarter pounder bun.
Other initiatives by McDonald's include sustainably sourcing all McCafé coffee by 2020 and sourcing a portion of its beef from suppliers participating in sustainability programmes across ten countries by 2020.
McDonald's vice president of menu innovation Linda VanGosen said: "We understand that now more than ever, people care about their food – where it comes from, what goes into it and how it is prepared – and we are committed to make changes to our menu our guests feel good about."