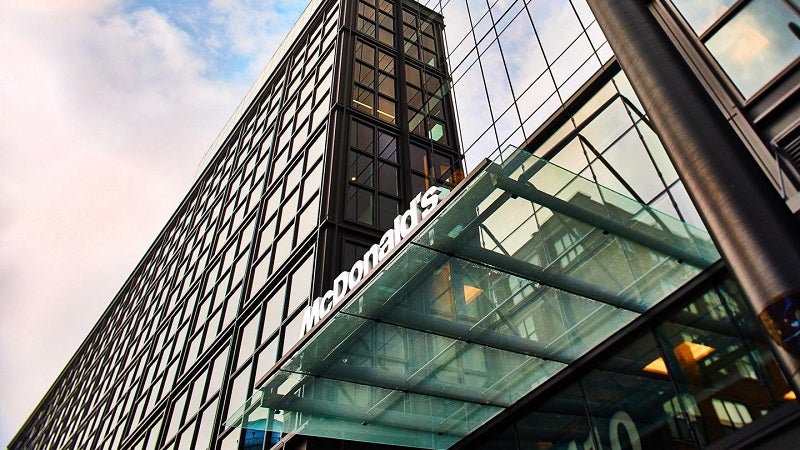 US-based fast-food chain McDonald's Corporation has announced the opening of its new facility, named Speedee Labs, at its global headquarters (MHQ) in Chicago, US.
Set to open phase-wise from the second half of next year, Speedee Labs will focus on innovation and driving the customer and restaurant team experience.
The new facility will bring together members from McDonald's corporate office and its Innovation Center (IC) in Romeoville, Illinois, to collaborate and develop restaurant solutions and technologies.
McDonald's executive vice-president and chief customer officer Manu Steijaert said: "Our customers and restaurant teams' needs are changing and meeting their expectations requires us to work together in new ways.
"Just as the creation of McDonald's Customer Experience team brought key aspects of our business strategy together, the creation of Speedee Labs will enable more of our customers, restaurant teams, markets and global teams to contribute to our innovation, while driving growth and creating more seamless and memorable McDonald's experiences."
The facility will make use of the existing McDonald's footprint, as well as an additional 15,000ft² of leased space within the same building to meet its aims of advancing the chain's innovation strategy and delivering solutions for a new generation of customers.
Chicago Mayor Lori Lightfoot said: "I am thrilled that McDonald's is continuing to bet on Chicago by adding Speedee Labs to their global headquarters.
"This new addition will draw even more visitors from around the world to our city, and I look forward to welcoming them as they come to collaborate and innovate with this iconic brand."
Last month, McDonald's unveiled plans to re-open its restaurants in Ukraine in the coming months.
In another development, McDonald's plans to close all its restaurants in the UK on 19 September, as a mark of respect on the day of Queen Elizabeth II's funeral.
This day has been declared a public holiday in the UK, and a number of restaurants and retailers have decided to close their businesses, reported CNN.