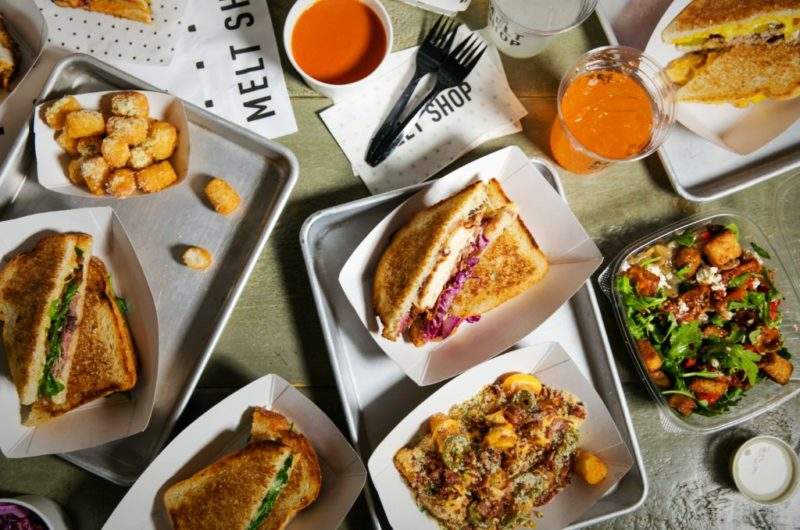 Sandwich chain Melt Shop and concessionaire Skyport Hospitality have signed an agreement to open restaurants at two US airports.
As part of the agreement, restaurants will be opened at Terminal Five of John F. Kennedy International Airport, and in the main food court of Pittsburgh International Airport later this year.
Melt Shop chief operating officer Josh Morgan said: "We strongly believe that busy airports present an ideal opportunity for our brand and we're excited to open our first two in New York and Pittsburgh later this year.
"Airports are now spending a great deal of time and money to enhance and curate better food and beverage options. Melt Shop is a perfect fit with this new direction and our food quality combined with rapid ticket times will resonate well with leisure and business travellers."
Skyport Hospitality chief operating officer Dave Willner said: "Our team is always looking for unique and delicious brand offerings that will entice and excited airport travellers. We were drawn to Melt Shop after tasting their incredible food.
"We are thrilled to be a part of the first-ever Melt Shop in an airport setting, and we look forward to continued expansion with this great brand."
"As we got to know the team, brand history, and operational standards, we immediately knew that this would be a collaboration that could help our company's central mission to elevate what it means to eat and drink in an airport."
In addition, the sandwich chain will open five new restaurants later this year, and more than 30 locations in the future reaching its goal to open 100 locations by 2023.
Melt Shop is also planning to expand its presence by opening new locations in malls throughout the Northeast and Mid-Atlantic.
The company is also seeking multi-unit franchisees in New York, the Mid-Atlantic, Midwest regions, and Florida to further expand its business.
Established in 2011, Melt Shop currently operates 14 locations in New York City, Pennsylvania, Minnesota, Delaware and New Jersey. The company offers a range of melted sandwiches, tots, tenders, salads, and shakes.
Last month, US-based operator and franchisor Villa Restaurant Group (VRG) acquired a site from Melt Shop in New York.