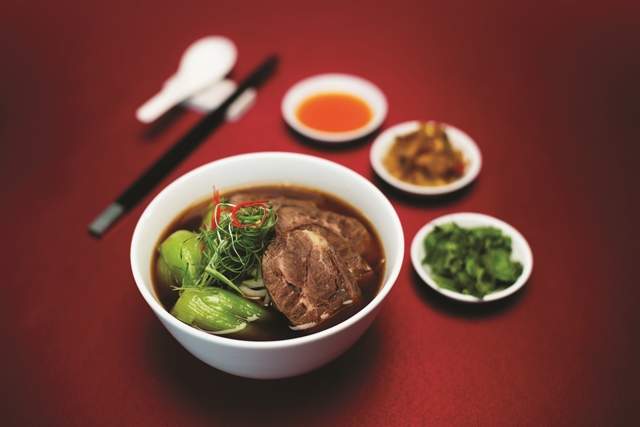 The world-famous Michelin group has launched its first MICHELIN Guide Taipei 2018, showcasing the best of the city's restaurants and cuisines as well as awarding Cantonese restaurant, Le Palais with an outstanding three MICHELIN stars.
Taipei's diverse restaurant scene is featured in the new guide which highlights a choice of 110 restaurants, 33 cuisines and includes 20 restaurants awarded with MICHELIN stars.
Michael Ellis, international director of the MICHELIN guides, commented: "Taipei is a city that has incredibly rich gastronomic history and the variety of cuisines available is amazing. Taipei has also given birth to a truly dynamic and innovative dining scene – much to the delight of a local clientele that is ever more curious to discover new flavours and different experiences.
"Le Palais's chef Chan and his team have mastered the art of cooking a variety of Chinese cuisine types, and the dining experience is truly outstanding. The Cantonese-style crispy roast duck, lobster, tofu and other dishes are remarkable, and baked egg custard tarts are sublime. All of the chef's creations have won inspectors over", continues Michael Ellis.
Ryu Gin, a Japanese contemporary restaurant serving creative, modern dishes as well as The Guest House, a restaurant serving Hunan and Sichuan dishes were also awarded two Michelin stars. The 17 restaurants awarded one star recognise the popularity in European contemporary, Japanese, Barbeque to Hangzhou cuisine in Taipei.
In addition to recognising Le Palais for its outstanding Cantonese cuisine, MICHELIN'S Bib Gourmand category, which recommends exceptionally good food eateries at moderate prices, featured 10 street food vendors in the city's famous night markets. This proves that high-quality cuisine also exists beyond Taipei's elite restaurant scene.
Joe Y Chou, Director General of the Taiwan Tourism Bureau, commented: "We are delighted that Taipei has been recognised by MICHELIN for its culinary excellence. The publication of the restaurant guide proves that Taipei is recognised as a world-class destination for culinary experiences and will only serve to attract more visitors to the city. With award-winning chefs, extraordinary regional cuisine and world-class street food, Taipei is one of the best destinations for food in Asia. "