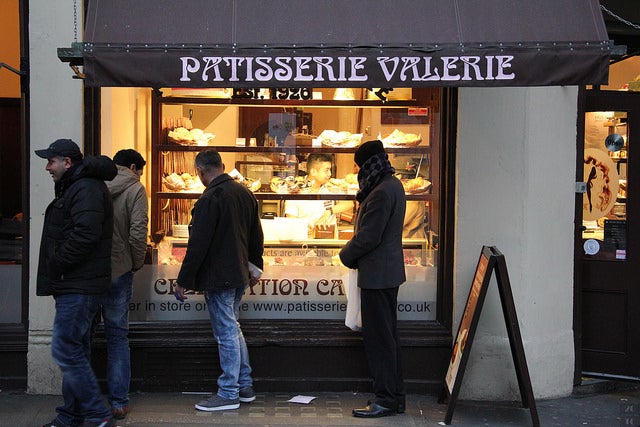 Billionaire retail entrepreneur Mike Ashley has cancelled his bid for collapsed UK café chain Patisserie Valerie.
According to the Financial Times, Ashley made a bid of £15m on Friday but withdrew his bid two days later, after administrator KPMG asked for an offer of £2m more.
The café chain closed 70 outlets across the country but kept 121 open hoping to sell them. The company had around 3,000 employees but 900 jobs were lost in previous store closures.
There are thought to be other bids for Patisserie Valerie including Costa Coffee, which is now owned by Coca-Cola, Caffe Nero and Leon.
Founder of ShopAppy, an app which allows independent high street retailers to develop an online presence through click and collect services, Dr Jackie Mulligan said: "It must be distressing to hear about this offer withdrawal because it creates yet more uncertainty for employees as well as suppliers who will likely be owed money and will be hoping the business has a future.
"It is livelihoods at stake once again on our high streets and there is a clear need to look at corporate governance for large companies.
"It is yet again a reason why councils need to ensure they have a mixed economy of chains and small local businesses to improve economic sustainability and reduce the volatility of their local high streets – high streets that are too often subject to the decisions taken in distant boardrooms that create such negative consequences for local communities."
Owner of English Premier League football club Newcastle United, Ashley became known for building budget chain Sports Direct into Britain's biggest sporting goods retailer.
Ashley also bought department store chain House of Fraser for £90m and cycle shop Evans for £8m last year, owns lingerie chain Agent Provocateur and has shares in Debenhams, French Connection and GAME Digital.
Patisserie Valerie collapsed after an announcing the company had gone into £40m debt.
Talks with banks HSBC and Barclays to restore the café chain broke down leading the firm to administration.
The UK Serious Fraud Office is carrying out a criminal investigation into Patisserie Valerie with finance director Chris Marsh was arrested and released on bail after having been suspended by the company.
Former Patisserie Valerie auditor Grant Thornton is also under investigation by the Financial Reporting Council.