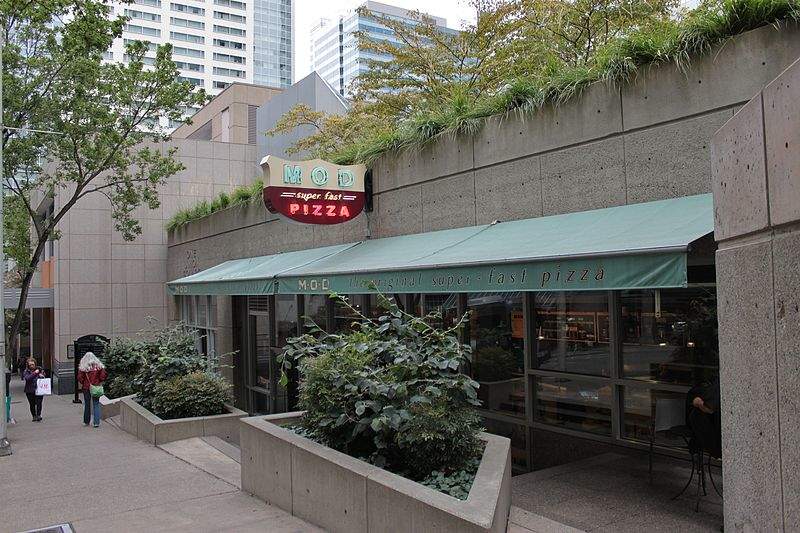 MOD Pizza has announced its 2017 full year results, including sales of $275m and 110 restaurant openings.
The fast-casual chain brought its system-wide count to 302 restaurants in 2017 with the opening of new locations and expansion into seven states. Same-store sales grew by 5.2%, system-wide sales increased by 81% and company net revenue reached $219m, up 68%.
MOD raised $33m in equity over the past year due to support from its 'strong investor base' and closed a $40m credit facility.
'America's fastest growing chain', as ranked by consulting company Technomic, has raised over $185m in total equity capital to date.
MOD Pizza CEO and co-founder Scott Svenson said: "2017 was an amazing year for MOD as we added 110 stores to our system-wide store base, making it the second year in a row during which we grew by 100 stores or more.
"We continued our aggressive geographic expansion entering seven new states, giving us a presence in 27 states at year end.
"We accomplished this during a difficult period for the broader restaurant industry, and we believe our remarkable growth was enabled, in significant part, by our continued commitment to make a positive social impact. In 2017 alone, MOD contributed over $1 million to support our local communities and Squad members in need."
MOD's expansion includes launching the brand in Indiana, Montana, Utah, Delaware, Florida, Nevada and Georgia. Its executive team also changed with the addition of chief operating officer, Paul Twohig, chief marketing officer, Tracy Cioffi, vice president of culinary, Robin Hamm, vice president of technology Robert Notte and the appointment of Dunkin' Brands' chief financial officer, Kate Jepson to MOD's board of directors.