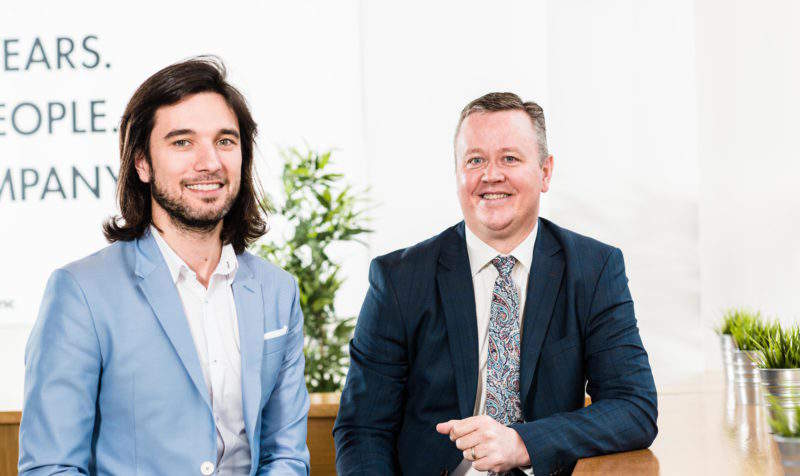 Mount Charles, the Irish foodservice, cleaning, security and vending company's turnover increased by 18% this year to £34million, having won over £37million worth of new contracts in the past twelve months.
This includes a range of private and public sector organisations, including Terex, the Northern Ireland Ambulance Service, College of Agriculture, Food & Rural Enterprise (CAFRE), Deloitte and the Northern Regional College.
Having expanded into the Republic of Ireland this year, it now also counts Dublin-based the Public Appointments Service, Ordinance Survey Ireland and Custom House (home to the department of housing, planning and local government) as clients – worth in excess of €1.4million in total.
Managing director Cathal Geoghegan commented: "In addition to our strong footing here in Northern Ireland, we are now aggressively targeting contracts in the Republic of Ireland, having secured a Dublin base from which to do business and we see this market as having major scope for future expansion.
"We have also been successful in generating new business in Great Britain, winning a contract worth over half a million pounds with global company Firstsource across three of their regional sites."
With over 250 customers across the UK and Ireland, the company reported an employee growth of 200 for the year 2016/17, bringing its total staff count to 2,200.
Mr Geoghegan added: "We announced an ambitious project entitled 'The Road to £50m' last December, whereby we aim to reach that turnover by 2020, and I'm confident that with these latest growth figures, we are firmly on course to meet that target.
"We have restructured the senior team somewhat to ensure we have the means and talent to create and win new business opportunities; with the appointment of Gavin Annon as head of sales and marketing in particular acting as a driver to our continued growth.
"We have significant plans for the continued evolution and growth of our business, which will likely be achieved through both organic and inorganic means. Our vision is to be both a business partner and employer of choice throughout Ireland and the UK, based on the delivery of the highest standard of service, focusing on partners, people, planet, product and profit throughout."