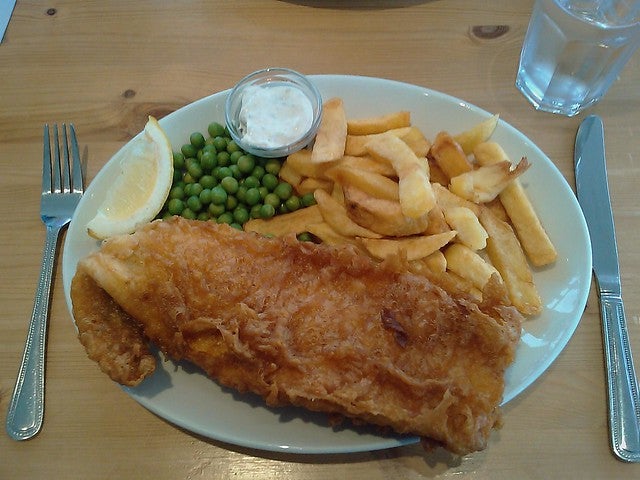 Today, 6 June, is National Fish and Chip Day, when the National Edible Oil Distributors' Association (NEODA) is encouraging fish and chip lovers across the UK to come together to celebrate. The iconic British dish will be served across the country in fish and chip shops, pub chains, restaurants and retail outlets, to fishermen and farmers providing sustainable and natural ingredients for British consumers to enjoy.
According to NEODA, British consumers eat 382 million portions of fish and chips every year representing six servings for every person. The organisation says it wants to help fish and chip shops across the UK benefit from this awareness day, offering advice on decorating their shops, running special promotions, competitions and creating awareness.
Earlier this year the National Fish & Chip awards recognised the best talent, quality and choice offered by businesses across the fish and chip industry. The winner for 2019 was Krispies in Exmouth, Devon, which gave away hundreds of portions of fish and chips to the local community in a 'pay it forward' campaign to celebrate National Fish and Chip Day. This year, for every portion of fish and chips that is sold the business will donate one portion to a charity of the customer's choice.
Other food companies getting involved with the day include Plymouth-based sauce maker The Bay Tree, which is offering its tomato and tartare sauces through a Twitter competition. Also on Twitter The Cod's Scallops is giving away a takeout fish and chip meal for two.
Consumers and businesses are marking the day by using the hashtag #nationalfishandchipday.