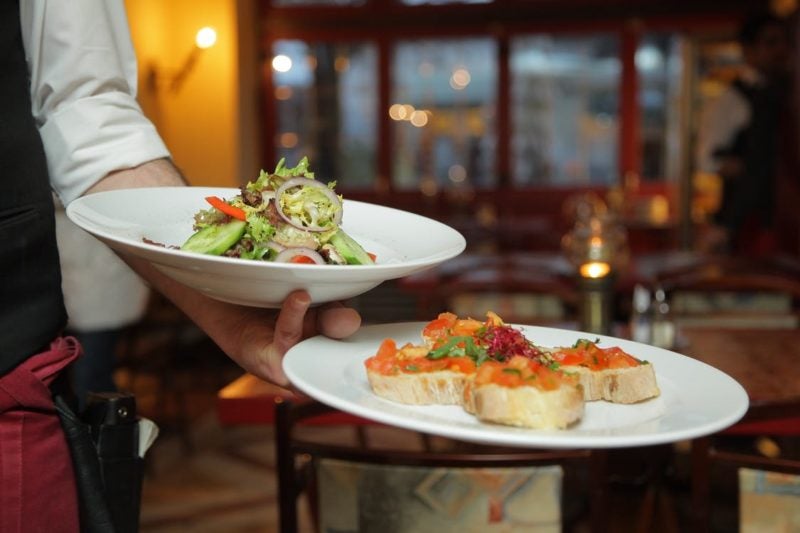 Net migration from the EU to the UK has dropped to its lowest level in six years, a 'seriously worrying' fall for the hospitality sector, according to trade body UKHospitality.
The Office for National Statistics (ONS) recently revealed that roughly 74,000 more EU citizens have come to the UK than left in the year ended June 2018. This is the lowest level of net migration to the UK from the EU since 2012, when the figure was 65,000.
The hospitality trade association has warned that the sector's staffing shortage could be much worse post-Brexit.
UKHospitality chief executive Kate Nicholls said: "A fall in the number of EU migrants is seriously worrying for hospitality employers. We need workers from the EU to bolster our home-grown workforces and keep pace with growth, particularly with unemployment so low.
"This staffing shortfall will only become more acute if the government pushes ahead with a plan to exclude many potential hospitality workers as part of its future immigration policy. If businesses do not have access to the workforce, how are they expected to hire people, grow their businesses and invest?
"Should the tier 2 test on skills and salary be applied to all post-Brexit migrants, as currently proposed, we estimate that 80-90% of potential hospitality jobs would be excluded.
"Ultimately, customers are going to feel the brunt of this when businesses have no choice but to pass on higher costs and closures mean a reduction in choice and convenience. The government needs to change tack now, and recognise this issue in its forthcoming White Paper or we will see high streets continue to be undermined and businesses will fail," added Nicholls.
ONS Centre for International Migration director Jay Lindop said: "Net migration continues to add to the population and has remained fairly stable since its peak in 2016, with around 270,000 more people coming to the UK than leaving in the year ending June 2018.
"However, there are different patterns for EU and non-EU migration. Due to increasing numbers arriving for work and study, non-EU net migration is now at the highest level since 2004. In contrast, EU net migration, while still adding to the population as a whole, is at the lowest since 2012.
"Decisions to migrate are complex and people's decision to move to or from the UK will be influenced by a range of factors."
According to UKHospitality, its sector is the third largest private sector employer in the UK and represents 10% of employment, 6% of businesses and 5% of GDP, creating £130bn in economic activity and £38bn of tax for the Exchequer.