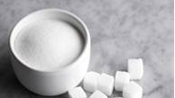 Tate & Lyle PLC has announced the appointment of Imran Nawaz to the position of chief financial officer to the board, with effect from 1 August 2018.
He succeeds Nick Hampton in that role, who, as announced on 16 January 2018, was appointed chief executive of Tate & Lyle from 1 April 2018.
Imran Nawaz joins Tate & Lyle from Mondelēz International where he has been senior vice president finance Europe since 2014. Prior to that, during a 16-year career at Mondelēz and Kraft Foods, he held a number of senior financial roles across Europe, the Middle East and Africa.
Nick Hampton, chief executive, said: "I am delighted to welcome Imran to Tate & Lyle and the executive team. He brings with him deep experience of the global food industry, and a proven track record of financial leadership. I very much look forward to working with him as we continue to drive the Company's growth agenda."
Gerry Murphy, chairman of Tate & Lyle, added: "Imran's broad financial, business and international experience will be of great value to Tate & Lyle, and he is a very welcome addition to our board."