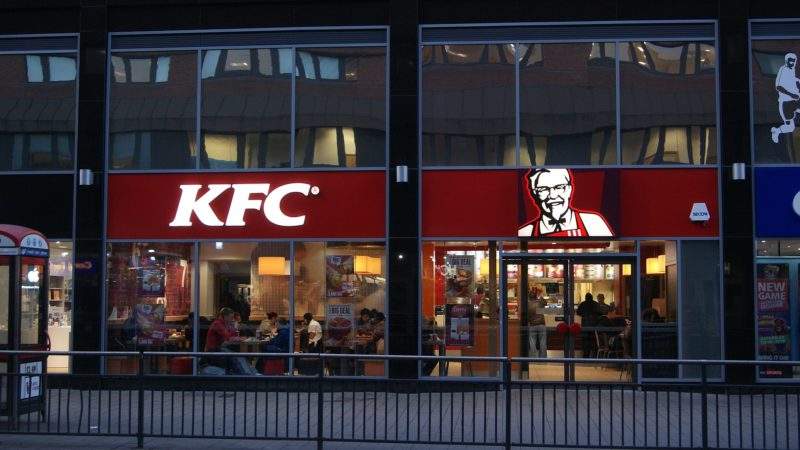 KFC chicken supplier DHL has apologised for the delayed delivery service which saw hundreds of outlets across the UK close due to a chicken shortage.
The fast-casual chain appointed the global delivery company to manage the supply and distribution of its products late last year, with services beginning last week from its single depot in Rugby.
However, Rugby Borough Council has confirmed that the storage facility used by DHL had not been registered. Drivers have had difficulty entering the site, causing food waste and disruption.
Campaigning trade union GMB claims KFC are 'winging it' after it allegedly warned the company about the consequences of switching from food distribution firm Bidvest Logistics.
GMB national officer Mick Rix said: "It's taken days to uncover the real truth about the shambles at this DHL hub that has plunged KFC's supply chain into total chaos.
"It's clear that the left hand doesn't know what the right hand's doing in this operation. It's the company's colonels who need to be held to account for this mess, not the workers who have lost time and money through no fault of their own."
KFC chose DHL and specialist foodservice logistics provider QSL 'for their reputation for innovation in logistics across other industries', according to supply chain director for KFC, Jens Hentschel.
Hentschel said in a previous statement: "We want to deliver a new level of service to our restaurants and franchise partners, improve the quality of service to our customers and reduce our environmental impact—all to a level that has never been done before.
"It's an ambitious plan, but by working closely with our partners DHL and QSL we're confident that we'll be able to deliver against our strategic ambitions."
However this shift in supplier saw 750 out of 900 KFC stores close within one week, with around 70% of restaurants currently open across the UK and Ireland.
Managing director retail DHL, supply chain UK and Ireland, John Boulter said: "DHL regrets the interruption of supply and is working diligently to rectify the situation by working with KFC and other partners involved in the supply chain.
"The reasons for this unforeseen interruption of this complex service are being worked on with a goal to return to normal service levels as soon as possible. With the help of our partner QSL, we are committed to step by step improvements to allow KFC to re-open its stores over the coming days.
"Whilst we are not the only party responsible for the supply chain to KFC, we do apologise for the inconvenience and disappointment caused to KFC and their customers by this incident."
Related Feature:
http://live-kgi-verdict-network.pantheonsite.io/food-service/comment/kfcs-running-chicken-heres/