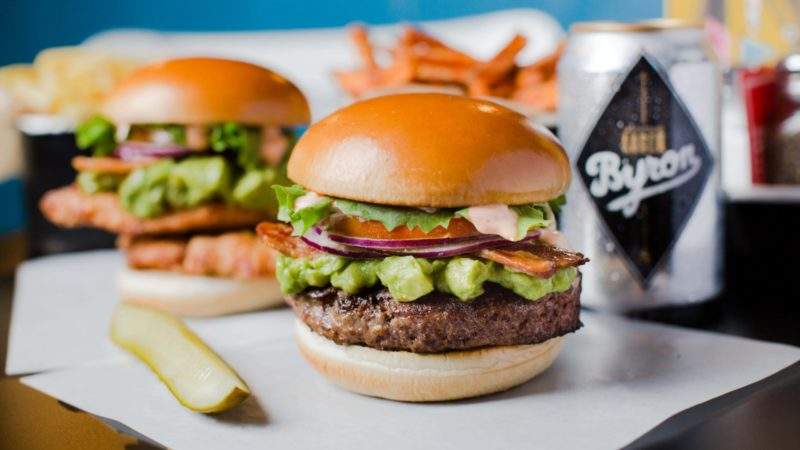 Byron Hamburgers Limited, a chain of 67 casual dining restaurants located around the UK, faces the prospect of losing nearly a third of its estate after a restructuring proposal was agreed by lenders and landlords.
Up to 20 outlets are at risk of closure after 99% of the company's creditors voted in favour of a Company Voluntary Agreement (CVA) yesterday (31 January).
Byron hopes the deal will allow it to transition into a "smaller, more profitable core estate."
The underperforming sites at risk of closure are thought to be in Aberdeen, Birmingham, Bristol, Camberley, Cardiff, Derby, Gateshead Metro Centre, Glasgow, Harrogate, Hoxton Square (London), Leicester, Manchester Corn Exchange, Manchester Deansgate, Spitalfields, Store Street (London), Stratford upon Avon, Wandsworth (London), Westbourne Grove (London), Windsor and Worcester.
The proposed restructuring, under the terms of the CVA, will allow Byron to continue operating while it redeploys investment in the business.
"This business model will be more suitable to the current economic headwinds affecting the sector, whilst continuing to meet Byron's obligations to suppliers and creditors," said chief executive Simon Cope.
Cope, who took over the reins of Byron in September 2017, added that the 'better burger' company would do "everything possible to redeploy staff to other sites and initiatives."
Under the terms of the transaction, which is subject to the successful completion of the reorganisation process, existing investor Three Hills Capital Partners becomes the majority shareholder.
Hutton Collins, which bought the business for around £100m from Gondola Group in 2013, will sell half of its current holding to Three Hills Capital Partners and will retain a significant minority interest in the business.
News of the agreement follows a string of similar bleak announcements across the sector to start 2018.
Jamie's Italian recently proposed the closure of about a third of its 35 restaurants via a CVA in addition to the six sites it closed early last year and earlier this week it was revealed that Prezzo was considering a financial restructure of its 300-strong restaurant estate.
Yesterday, the MCA reported that TGI Fridays UK was also reviewing its options as cost pressures related to business rates, mounting labour costs and uncertainties surrounding Brexit continue to have an effect on the casual dining market.