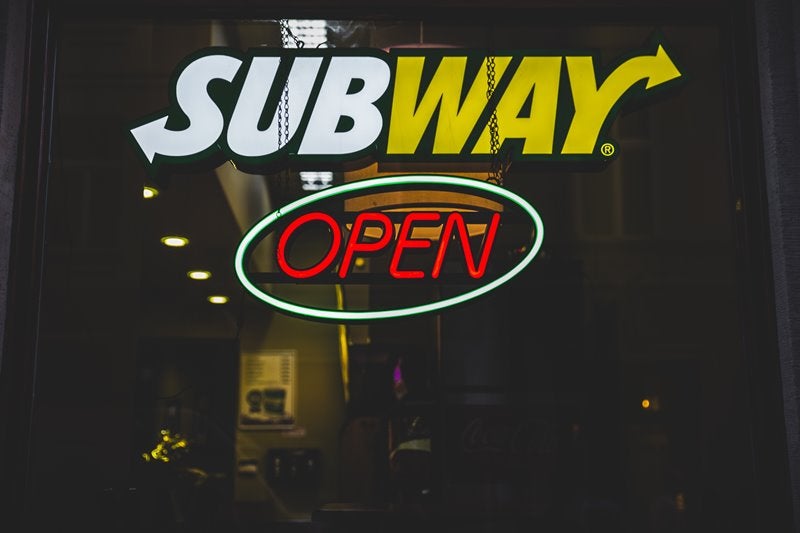 US-based digital food ordering platform Olo has partnered with Subway to directly integrate digital orders into the point of sale for the majority of the restaurant chain's locations.
This partnership will enable Subway's network of over 20,000 restaurants across the US to seamlessly handle digital orders from third-party marketplaces.
The restaurant chain has integrated its systems and network of restaurants through Rails, which is an Olo platform.
Rails allows restaurants to process and integrate orders coming from third-party locations.
These orders are unified on the platform and then sent directly into the restaurant's point of sale, which helps to boost operational efficiency and guest experience.
It is considered to be a two-way integration, enabling Subway to benefit from correct pricing and menu while inbound orders get automatically directed to the restaurant's point of sale and order management systems.
Subway digital and consumer technology vice-president Rob Tedesco said: "As we explored solutions to manage orders from our third-party marketplaces, Olo stood alone in terms of efficiency, reach and ability to operate at the enterprise-scale necessary for Subway.
"The integration of our systems to the Olo platform went very smoothly, allowing us to vastly improve restaurant operations at thousands of our locations, and without having to build or manage separate integrations for each of our third-party marketplace partners."
Rails enables restaurant operators to easily list menu items on third-party marketplaces and boost incremental sales without having the need to manage multiple tablets on the restaurant counter and disparate order flows.
This integration is designed to cut delays, boost order success rates, and provide faster and accurate ordering experiences.
With the latest partnership, Subway has joined Olo's customer base of 300 restaurant brands that have access to new Rails features such as price updater and menu export.
Olo chief customer officer Marty Hahnfeld said: "We're thrilled to partner with Subway in a time when establishing a common digital ordering layer has become crucial for restaurant excellence.
"Our experience in complex enterprise environments and menu synchronization has helped to make this digital integration a success."
Last month, Subway chose Amsterdam-based Adyen to enhance its online payment platform in North America.