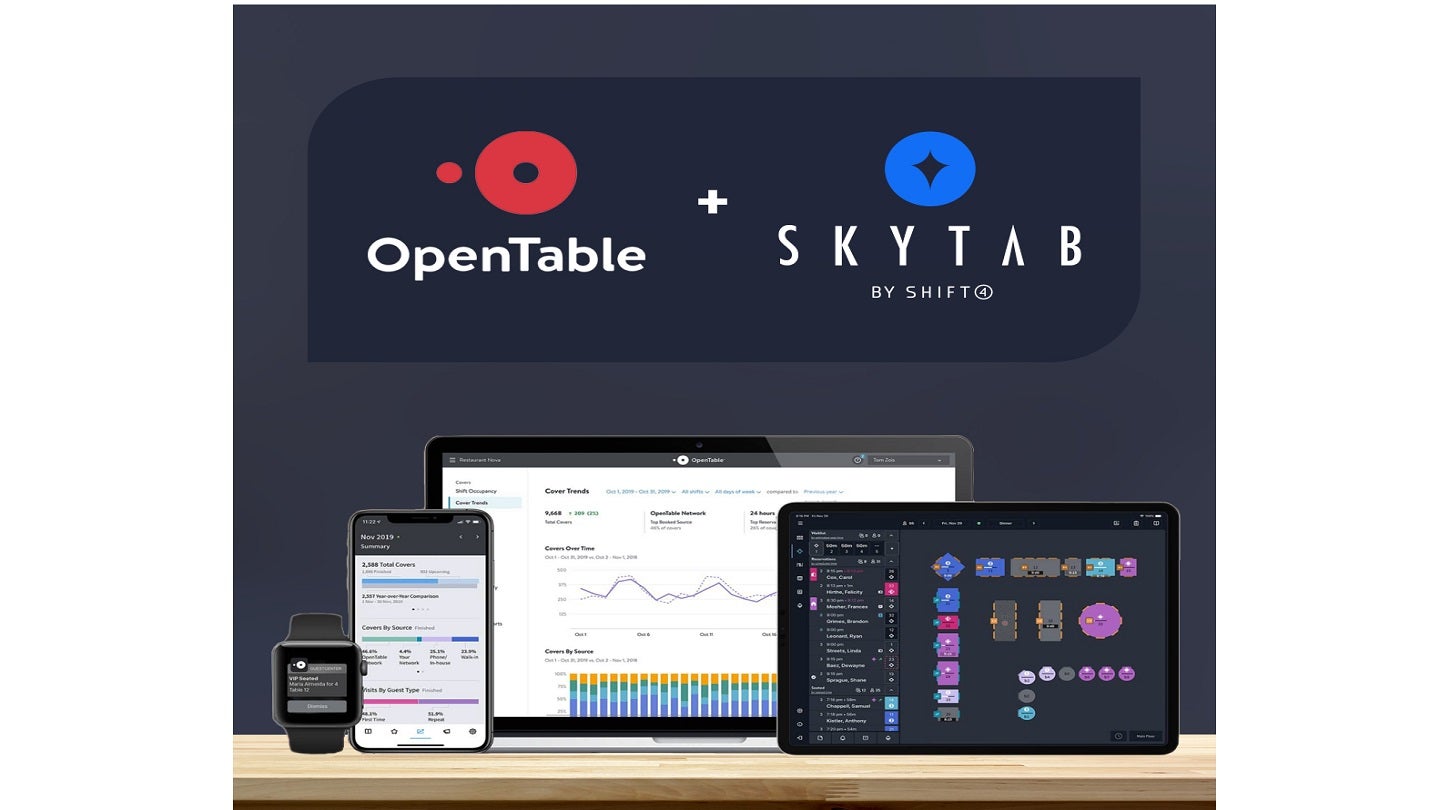 Online restaurant booking service OpenTable has collaborated with commerce technology company Shift4 to integrate data to streamline restaurant operations and enhance reporting.
The partnership integrates OpenTable's diner booking data with spending data collected at the point-of-sale (POS) by Shift4's SkyTab POS system.
The integration gives restaurant operators a holistic view of their business performance to identify opportunities to enhance revenues and cut costs.
It also provides real-time insights to improve restaurant operations and identify new customers, regulars or top spenders, table status and order history.
For example, restaurant operators can know when guests are seated and which course they're on at any time to better serve guests by improving wait times and table turnover rates.
This information can also be turned into an opportunity to celebrate top guests and convert new guests into repeat customers.
Shift4 chief technology officer Mike Russo said: "Our collaboration with OpenTable provides restaurateurs an easy way to improve their top and bottom lines while learning more about their customers so that they can enhance the dining experience."
OpenTable chief growth officer Susan Lee said: "At OpenTable, we're always looking for ways to empower our restaurant customers, create efficiencies and streamline operations, which is why we're thrilled to integrate with Shift4.
"This partnership will provide our restaurant customers with a more comprehensive business view, enabling them to make smarter business decisions."
Shift4 has listed OpenTable in its Marketplace end-to-end ecosystem. The Marketplace connects restaurants with various third-party applications related to online reservations, online ordering, accounting, employee scheduling, marketing and loyalty.
Earlier this week, OpenTable partnered with restaurant commerce platform GoTab to integrate its reservation data with the GoTab POS system to streamline front-of-house operations.