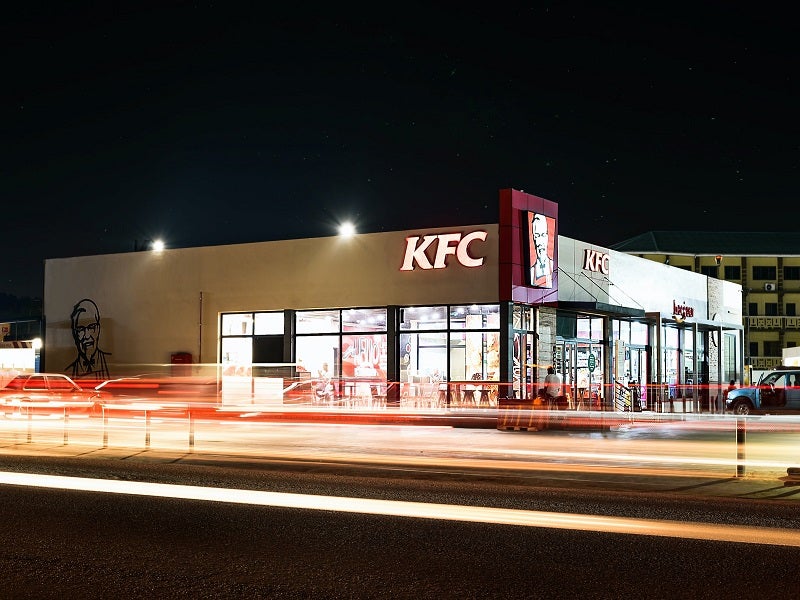 Singapore-based firm Orchestra Private Equity (PE) has agreed to acquire KFC South Korea from KG Group in a deal estimated to be between KRW60bn ($48.5m) and KRW70bn ($56.6m).
The private equity firm will acquire 100% of the stake in KFC South Korea, according to The Korean Herald.
The restaurant chain was first put on sale by the KG Group more than a year ago, according to the news agency.
Based in Seoul, KG Group is a chemical-to-steel company, which acquired the fast-food restaurant chain in 2017.
Orchestra PE is said to have also executed a separate contract with KFC parent company Yum! Brands in order to alter the operating system from direct management to a franchise system.
This agreement with the parent company is intended to provide better control of the fast-food restaurant brand.
According to a local source, the restaurant brand has been struggling to expand its footprint in the country due to failing in localisation, as decisions were made only after consulting with the American headquarters.
According to Inside Retail, there are currently 190 KFC stores across South Korea.
Last week, KFC franchisees in Russia asked the government to stop the sale of the Yum! Brands restaurant business to a local operator, a local news agency reported.
Franchisees across the country wanted the government to block the sale as they believe that the move will negatively impact the country's restaurant market.
According to Russian laws, all such deals need to be ratified by a commission from the Russian Government.