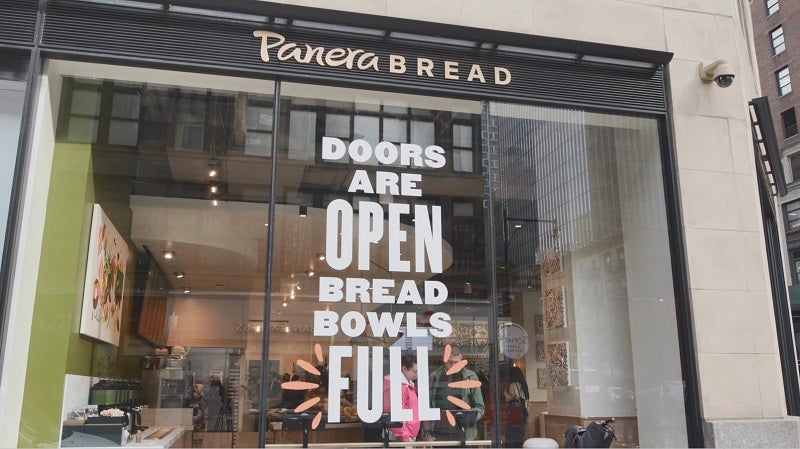 US-based fast-casual restaurant chain Panera Bread has opened its first updated urban bakery-café format in New York City.
The American fast-casual restaurateur explained that its new urban store has a 40% smaller footprint than its conventional bakery-cafes.
It added that its new urban restaurant format features updated ordering kiosks, a fully digitised menu and a new tracking screen, which provides customers with detailed order statuses.
Panera said that the store has been designed to promote pick-up and to-go orders and, therefore, has limited seating capacity.
With the opening of the new store format, Panera is now targeting more densely populated and non-traditional trade areas.
Panera Bread chief brand and concept officer Eduardo Luz said: "At Panera, our innovation has always been rooted in the guest and associate experience, how we can reduce friction, drive convenience and bring Panera to new places where we know the demand is high for the freshly prepared food we serve.
"With a flexible portfolio of cafe designs, we're now able to bring Panera anywhere, from suburban cafes with double drive-thrus, to a digital-only Panera To Go and everything in between."
Panera also plans to open its first New York Panera To Go store next month, which is different from the new urban format as it has no dining space and solely offers pick-up and delivery services.
In August, Panera initiated trials of artificial intelligence (AI) technology to enhance the guest experience at its drive-through lanes.
It is testing OpenCity's voice AI ordering technology, called 'Tori', at two of its locations in New York.
Panera Bread has 2,114 bakery-cafes that are operated either by the company or franchisees in 48 US states, as well as Ontario, Canada.