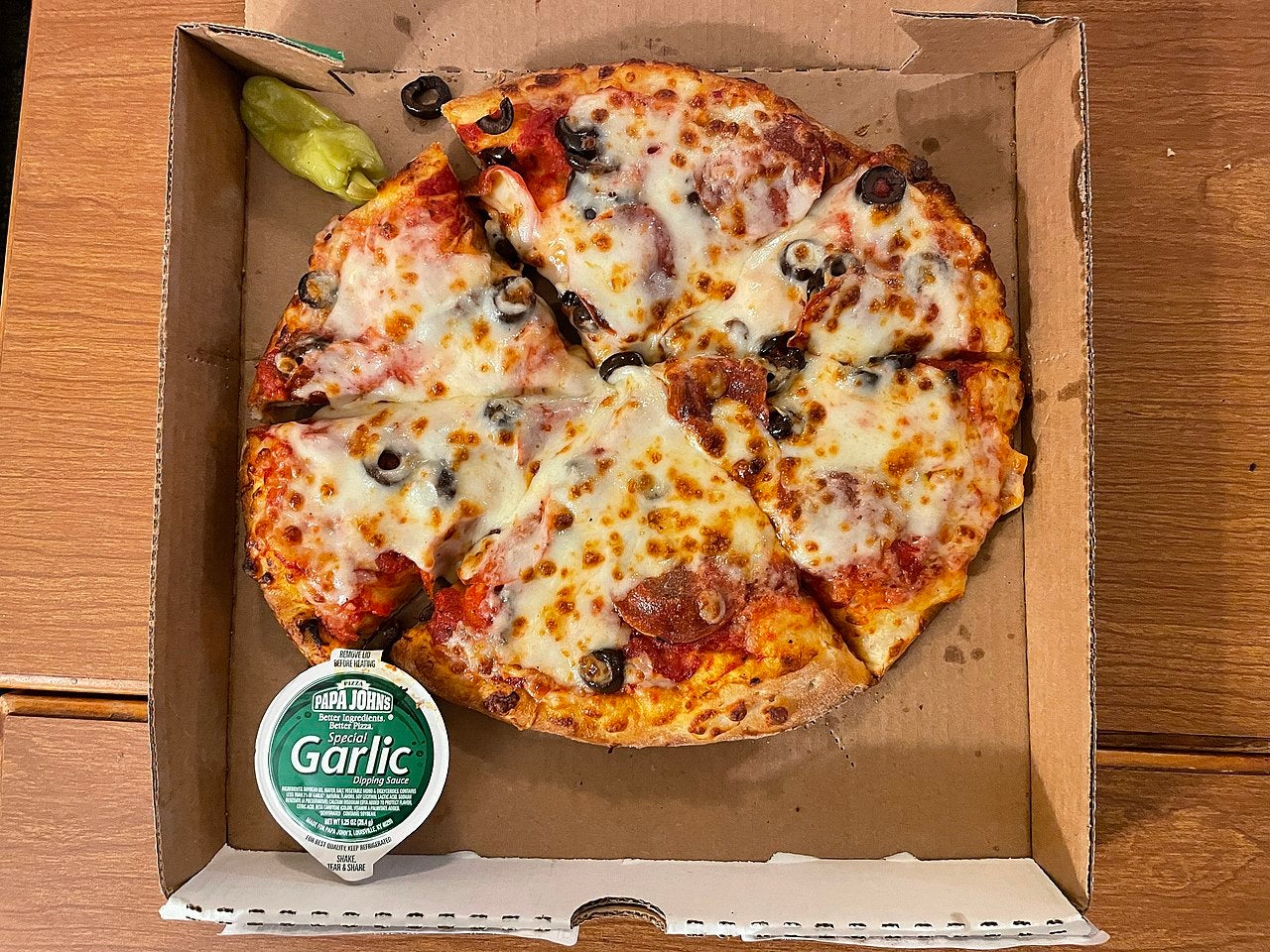 US-based pizza chain Papa John's International has reported a 12.6% year-on-year growth in quarterly revenues, to $528.9m, in the three-month period ending 26 December 2021.
The figure was $469.8m in the same quarter a year ago.
The pizza chain attributed the jump to the increase in comparable sales of 11.1% in North America and 2.4% in international restaurants.
Diluted earnings per share also increased from $0.28 in the fourth quarter (Q4) of 2020 to $0.67 in Q4 2021.
In Q4 2021, Papa John's consolidated operating income was $38.2m. This was more than double compared to the $18.5m recorded in Q4 2020.
The company said that the increase is the result of stronger consolidated revenue from higher comparable sales, as well as a year-over-year increase in the number of restaurant units internationally.
For the full year 2021, Papa John's revenues totalled $2.1bn, up 14.1% compared to $1.81bn in 2020.
Comparable sales also grew in 2021, by 11.8% in North America and 13% internationally compared to the prior year.
However, annual diluted earnings per share decreased by $1.16, to $0.12 on a year-on-year basis, after recording a $3.10 diluted impact from the repurchase and conversion of all shares of Series B Preferred Stock in Q2 2021.
Papa John's president and CEO Rob Lynch said: "In 2021, Papa John's achieved strong comparable sales growth and industry outperformance for a second consecutive year, driving 15% system-wide sales gains and demonstrating our ability to sustain growth, even during one of the most uncertain and difficult business environments we have ever seen.
"On a two-year basis, comparable sales rose 29% in North America and 26% internationally last quarter, as our innovation culture continued to deliver high-value, premium products that customers love such as Epic Stuffed Crust and New York Style pizza.
"With North America average annual unit sales exceeding $1.1m and 2021 adjusted EPS of $3.51, a company record, I'm proud to say that we also delivered great value to our franchisees and shareholders."
Last month, Papa John's signed a deal with Chinese private equity firm FountainVest Partners to establish more than 1,350 new franchised stores across South China by 2040.