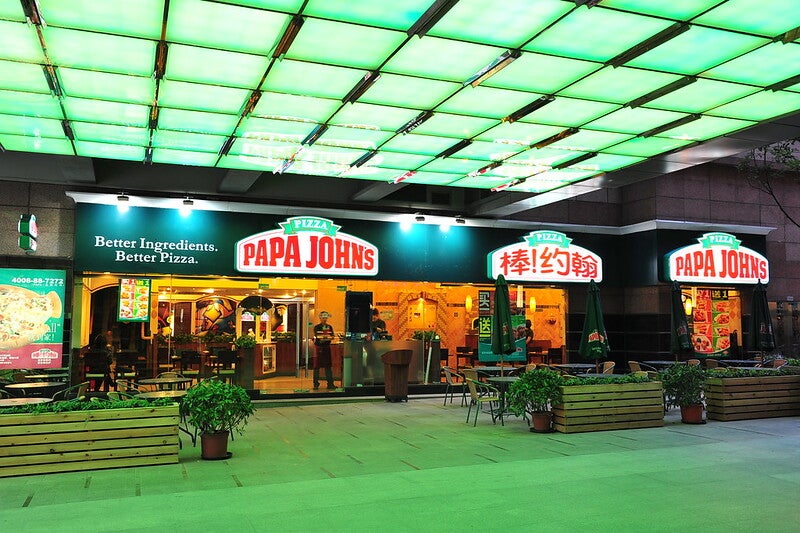 Pizza chain Papa John's International has united with Chinese private equity firm FountainVest Partners with the aim of setting up more than 1,350 new franchised stores across South China by 2040.
As part of the agreement, FountainVest has also acquired a majority interest in CFB Group.
Existing Papa Johns' franchisee CFB owns and runs nearly 160 Papa John's restaurants in Shanghai, as well as across southern China.
Papa John's president and CEO Rob Lynch said: "This partnership with FountainVest marks another major milestone in achieving Papa John's global growth potential, reflecting both the scale of our brand's global opportunity and the quality of franchisees that are investing in our future.
"Papa John's has enormous global development whitespace in the US and in attractive growth markets, especially relative to our peers. Our new development agreement with FountainVest alone stands to grow Papa John's current global unit count by 25%."
The franchisee development pact with FountainVest is said to be the biggest in the pizza chain's history.
FountainVest managing director Andrew Huang said: "At FountainVest, our investment process begins by identifying growth-oriented, industry-leading enterprises that are aligned with the growth dynamics of the Chinese marketplace.
"Papa John's premium position offers an attractive opportunity in the quick-service restaurant (QSR) sector, which has already been proven in China and which we believe will continue to thrive. We look forward to working with the Papa John's team as we rapidly scale the brand's presence across China."
Recently, Papa John's expanded its presence into 15 new countries, including Spain, Portugal, Germany, Cambodia, Pakistan, France and Poland. Last November, Papa John's partnered with Kitchen Express to strengthen its African footprint with 60 new restaurants planned for Kenya and Uganda.