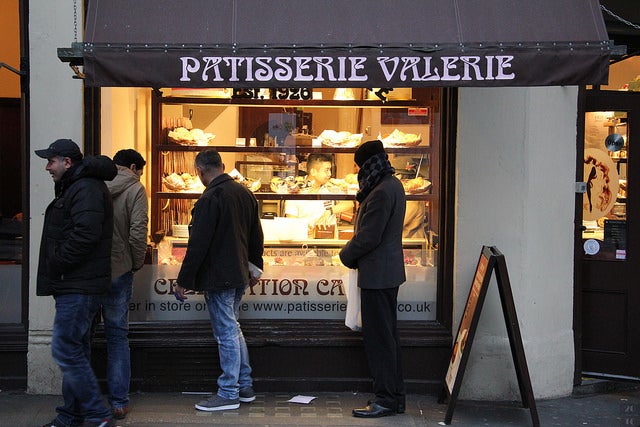 Irish private equity firm Causeway Capital Partners has concluded an agreement with KPMG to buy UK cafe chain Patisserie Group out of administration.
The management team at Patisserie has secured backing from investment firm Causeway Capital to take over 96 shops across Great Britain and Northern Ireland.
Following accounting irregularities of more than £20m, Patisserie Valerie's parent company Patisserie Holdings fell into administration in January this year.
After this scandal, KPMG was appointed to serve as administrators to the company and its various subsidiaries.
Earlier this month, billionaire retail entrepreneur Mike Ashley cancelled his bid to buy the UK cafe chain.
Ashley made a bid of £15m but withdrew this two days later, after administrator KPMG asked for an offer of £2m more, reported Financial Times.
Causeway Capital partner Matt Scaife said: "Patisserie Valerie is heritage brand, much loved by its loyal customers. This investment should mark the end of a turbulent period for customers and suppliers alike.
"This investment should mark the end of a turbulent period for customers and suppliers alike."
"We are delighted to partner with the team and look forward to helping the business return to growth."
Causeway Capital Partners manages funds on behalf of European pension funds, investment funds and financial institutions. The latest investment will be its sixth completed investment from its maiden fund.
The Patisserie Valerie transaction will save almost 2,000 jobs. All employees will be transferred to a new corporate entity operating the Patisserie Valerie business.
Based in London, the chain offers cakes, pastries, snacks, meals and hot and cold drinks.
Patisserie Valerie CEO Steve Francis said: "We are delighted to welcome Causeway Capital as our partners in Patisserie Valerie, ending a disruptive period of uncertainty for the business.
"The affection and loyalty for the brand among our customers and employees, and Causeway Capital's enthusiasm and support for the business, creates for us the foundations for an exciting future for the business."
UK law firm Burges Salmon Solicitors served as an adviser to Causeway Capital Partners on the transaction.