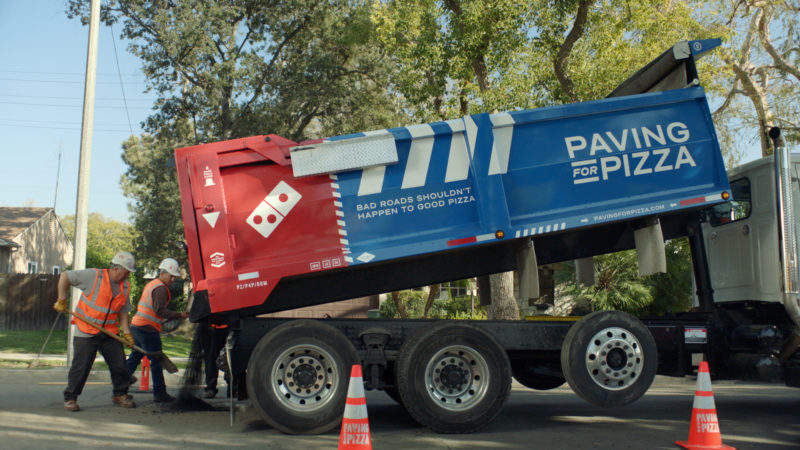 Global pizza company Domino's is launching its Paving for Pizza scheme to repair potholes for 'smooth' deliveries across the US.
The pizza chain has already worked with four cities to repair roads, including in Bartonville, Texas; Milford, Delaware; Athens, Georgia and Burbank, California. Customers can nominate their own town for a paving grant from Domino's online.
Once a town is chosen, the customer will be informed and the city will gain funds to repair potholes.
Domino's US president Russell Weiner said: "Have you ever hit a pothole and instantly cringed? We know that feeling is heightened when you're bringing home a carryout order from your local Domino's store. We don't want to lose any great-tasting pizza to a pothole, ruining a wonderful meal.
"Domino's cares too much about its customers and pizza to let that happen."
The chain is also promoting its Paving for Pizza initiative with a carryout deal consisting of large three-topping pizzas for $7.99 each. Domino's announced its carryout special earlier in the year.
Founded in 1960, Domino's has nearly 15,000 stores in over 85 markets, with reported 2018 first quarter global retail sales of over $3.1bn.