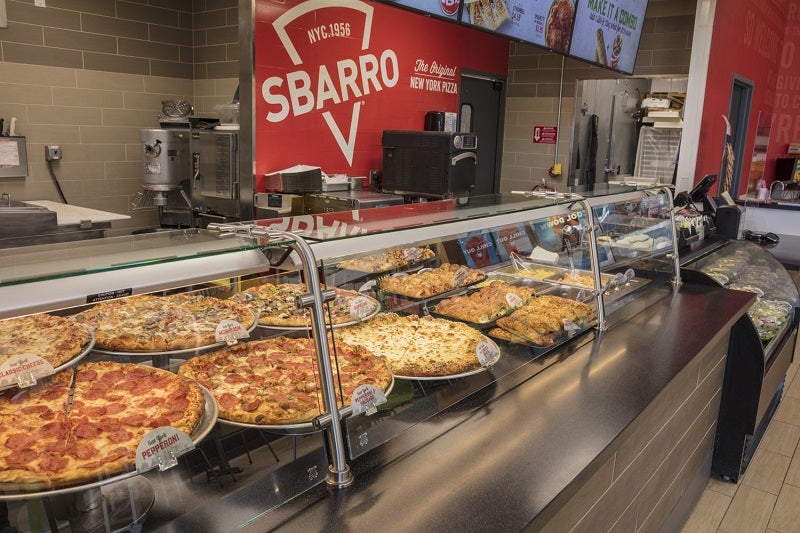 US-based pizza chain Sbarro has announced plans to further expand its presence across the country, as well as into the UK, with the opening of more than 100 new company and franchise locations this year.
For this expansion, Sbarro has partnered with ARKO Corp's GPM Investments, EuroGarages, EG America and Travel Centers of America.
Through these partnerships, the pizzeria chain will be able to expand its existing footprint, mainly across malls, airports, travel plazas and convenience stores.
Recently, GPM Investments announced plans to further expand its partnership with Sbarro by opening 50 new locations this year.
The company currently operates three Sbarro stores under its Village Pantry Brand.
EuroGarages and EG America also aim to expand the Sbarro footprint in their various convenience store brands in the US and UK this year.
With this expansion, Sbarro aims to make its pizzas more accessible to customers.
Sbarro CEO David Karam said: "Sbarro is not new to convenience – we've been serving handmade XL New York slices to customers on-the-go since 1956.
"Our experience, economical business model, and position as the global quick-service restaurant (QSR) leader in the impulse pizza category, make convenience stores and travel centres natural fits for us. We're excited to partner with such strong organisations in this space."
Last month, Curefoods acquired franchise rights for Sbarro in South India.
Curefoods noted that it plans to open 50 outlets under the Sbarro brand over the next three years. Initially, it will open outlets in the Indian state of Karnataka, which will include walk-in outlets and Cloud kitchens.