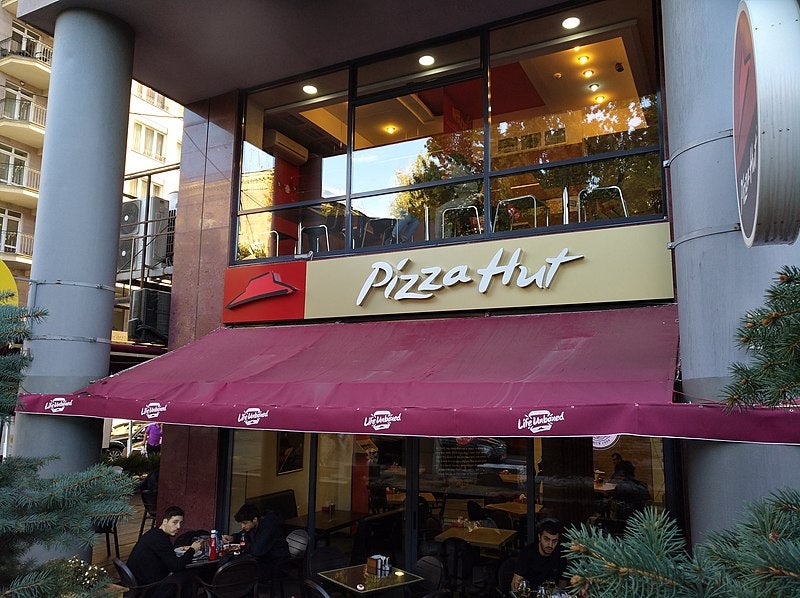 American restaurant chain Pizza Hut is reportedly planning to close all its outlets in Lebanon due to the deteriorating economic situation in the country.
Lebanon news site and magazine The961 reported that Pizza Hut Lebanon archived all its previous social media posts, before posting three new images that announced the closure of all its restaurants across the country.
In one of its posts, Pizza Hut Lebanon said: "In this place, we made plenty of unforgettable memories.
"Offering you the best quality and experience has always been our top priority, until we are able to do that, with a heavy heart we say goodbye. We hold onto these memories, until we make new ones."
The magazine further added that a volatile exchange rate from US dollars to the local currency of Lebanese pounds has significantly impacted food businesses in the country.
Due to these economic situations, businesses in the country have had to either increase prices significantly, lower the quality of their products or ultimately close.
Last year, Pizza Hut closed its outlets in Lebanon for a few days due to the late arrival of essential main ingredients from other countries.
In March, the British newspaper Chichester Observer reported that a Pizza Hut restaurant at Chichester Retail Park in Portfield Way, UK, had permanently closed in December last year.
A Pizza Hut spokesperson said that collection services are still available from the Bognor Regis Pizza Hut restaurant, which is expected to completely reopen dine-in services as and when it is safe to do so.
Another development in March was the launch of digital pick-up windows at more than 1,500 Pizza Hut locations in the US, which offered customers a safe and convenient takeaway experience amid the pandemic.