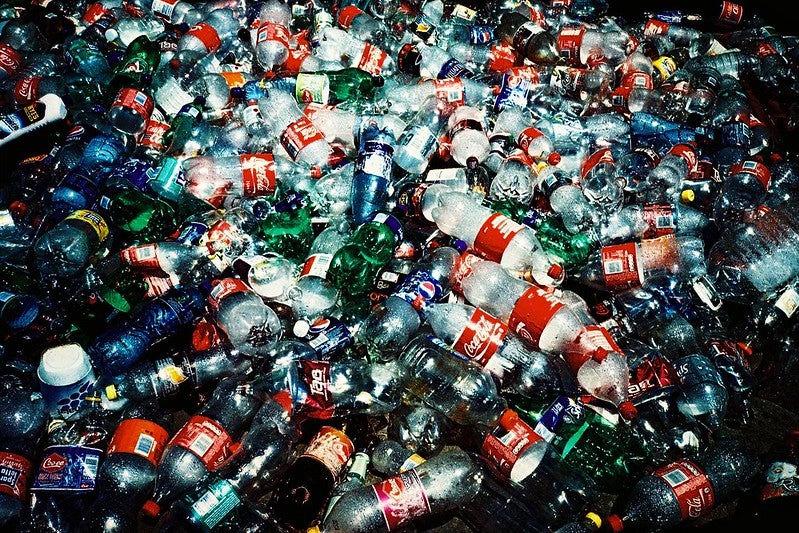 Three of America's biggest beverage companies have launched the Every Bottle Back initiative to tackle plastic waste in the industry.
The Coca-Cola Company, Keurig Dr Pepper and PepsiCo will invest in improving collection of bottles and reinforce to consumers the value of recycling plastic bottles and caps so plastic waste does not end up in oceans, rivers or landfills.
Working with non-profit organisation World Wildlife Fund (WWF) and investment firm The Recycling Partnership and Closed Loop Partners, the initiative will get scientific advice on how to deploy the funds and help the industry reduce its plastic footprint.
Headed by American Beverage Association (ABA), the initiative will measure industry progress in reducing the use of new plastic in the US, improve quality and availability of recycled plastic in key areas of the country and start a public awareness campaign so consumers can understand the value of 100% recyclable bottles. The companies will work together to show that their bottles are 100% recyclable and can be remade into new bottles.
ABA CEO and president Katherine Lugar said: "Our industry recognises the serious need to reduce new plastic in our environment, and we want to do our part to lead with innovative solutions. Our bottles are designed to be remade, and that is why this programme is so important. We are excited to partner with the leading environmental and recycling organisations to build a circular system for the production, use, recovery and remaking of our bottles."
WWF senior vice president of private sector engagement Sheila Bonini said: "Reaching our goal of No Plastic in Nature by 2030 will only happen if business, governments and the NGO community work together to fix a broken plastic material system. We hope the ambition raised by this initiative will inspire other industries to follow suit within the broader effort to stop plastic waste pollution."
The Coca-Cola Company joining the new initiative is a step forward after Break Free From Plastic's brand audit report for 2019 found the drinks manufacturer is the biggest global plastic polluter for the second year in a row.