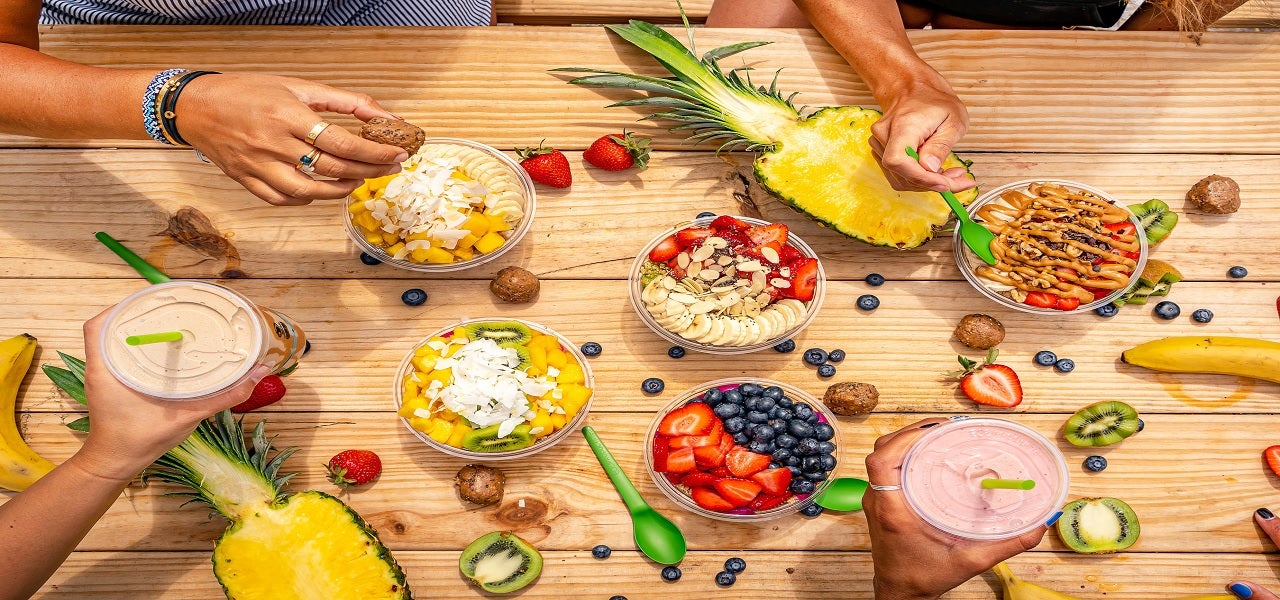 US-based Playa Bowls, which serves acai, pitaya, green and coconut bowls, has opened its 100th location in the US and Puerto Rico.
The new store is located in Darien, Connecticut, and it is Playa Bowls' third store in the state. It has been launched in partnership with local entrepreneurs Steve Dimovski and Jarrod Jackette.
Founded in 2014 by Robert Giuliani and Abby Taylor, the superfruit bowl chain includes a combination of franchised and company locations across 16 states and territories.
In addition to its speciality fruit bowls, the chain also serves a variety of juices, smoothies, and oatmeal.
The chain sold over six million bowls last year and was on track to sell up to ten million bowls this year before the Covid-19 pandemic.
However, despite the pandemic, Playa Bowls has opened nine units since this March. It plans to open five additional stores before the end of the year. It includes its first location out West, in Littleton, Colorado.
Playa Bowls also plans to expand to San Antonio, New Orleans, Chicago, Columbus, Scottsdale, and Coral Springs next year.
Commenting on the development, co-founder Robert Giuliani said: "The sky is the limit. We're so proud of how far we've come in such a short time. It hasn't always been easy, but we've learned so much along the way and can't wait to bring the flavours of Pineapple Land to a city near you."
Earlier this week, US-based restaurant chain Wingstop opened its 1,500th restaurant in Las Vegas, US.