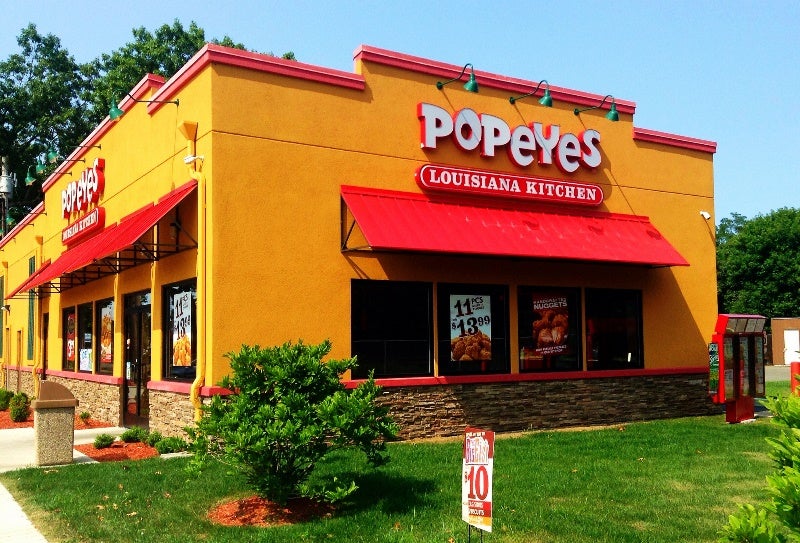 Popeyes Louisiana Kitchen, a fast-food restaurant of Restaurant Brands International (RBI), has reached a new agreement to develop and open more than 1,500 restaurants in China over the next ten years.
The agreement, which is currently subject to a regulatory filing will mark the brand's entry into China.
Restaurant Brands International chief operating officer Josh Kobza said: "We're very excited to grow the Popeyes brand in the Chinese market. We look forward to bringing our great tasting chicken, biscuits, sides and beautiful new restaurants to our guests in China with our partner, TFI TAB Food Investments (TFI)."
Popeyes is the last of RBI's three brands to enter China, also owning the QSR brands Tim Hortons and Burger King.
Their other brand Burger King forayed into China in 2005 and partnered with TFI in 2012. It currently operates more than 1,000 locations in the country.
TFI is a quick service restaurant chain in Turkey and China, which currently operates more than 2,000 restaurants with 50,000 employees working across its operations.
The company operates restaurants under Burger King and Popeyes brands in Turkey, and the Burger King brand in China.
TFI vice chairman and CEO Korhan Kurdoğlu said: "We are proud to bring this famous brand to China and we look forward to introducing its bold new flavours to our guests.
"We plan to build on years of experience of growing successful businesses in China and around the world."
Popeyes system currently operates more than 3,100 locations in over 25 countries including the US and Canada.
Last month, RBI signed an agreement to expand the presence of Popeyes Louisiana Kitchen in Spain.