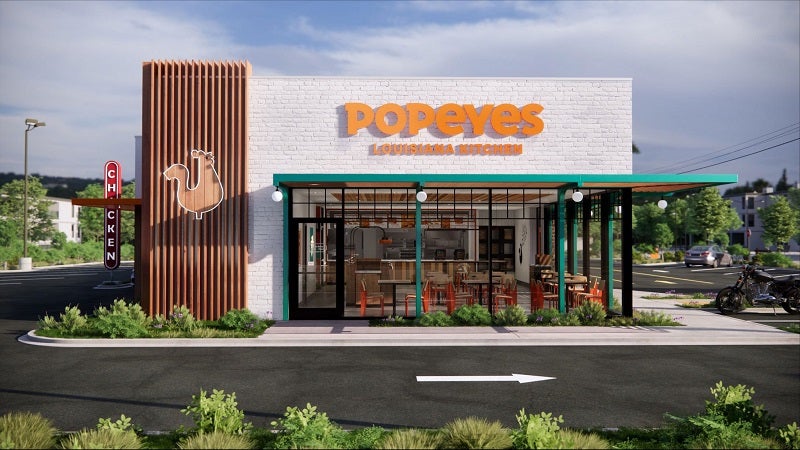 Restaurant Brands International's fast-food chain Popeyes has decided to further expand its footprint in the UK by opening six new restaurants.
The restaurant chain plans to open the new outlets in Nottingham, Gateshead, Oxford, Reading, Brighton and Ealing.
Popeyes UK chief executive Tom Crowley said: "It's such an exciting time for the brand, and we have even bigger plans in the works; we're dedicating a lot of focus currently to our rollout of drive-throughs alongside our strong pipeline of sit-down restaurants.
"Accelerating our UK growth strategy in this way enables us to provide a much-needed jobs boost to the hospitality economy across both construction and hospitality roles."
Popeyes launched its first restaurant in the country at London's Stratford last year and expects the new restaurant openings to create 600 new jobs.
Crowley added: "Across these six sites, we're expecting to provide 600 employment opportunities, and we're already eyeing our next raft of locations with announcements due imminently."
In addition to restaurants, Popeyes has also opened delivery kitchens across London.
The opening of the six new restaurants is said to be part of Popeyes' larger plan to open more than 350 locations across the country over the next ten years.
Currently, Popeyes operates 350 branches across Europe, the Middle East and Africa. It has an established presence across 25 countries.
In April, Popeyes unveiled its plan to open more than 200 new restaurants in the US and Canada in 2022.
It plans to open a number of outlets in New York City, including its flagship restaurant in Times Square, which is scheduled to open in the autumn.