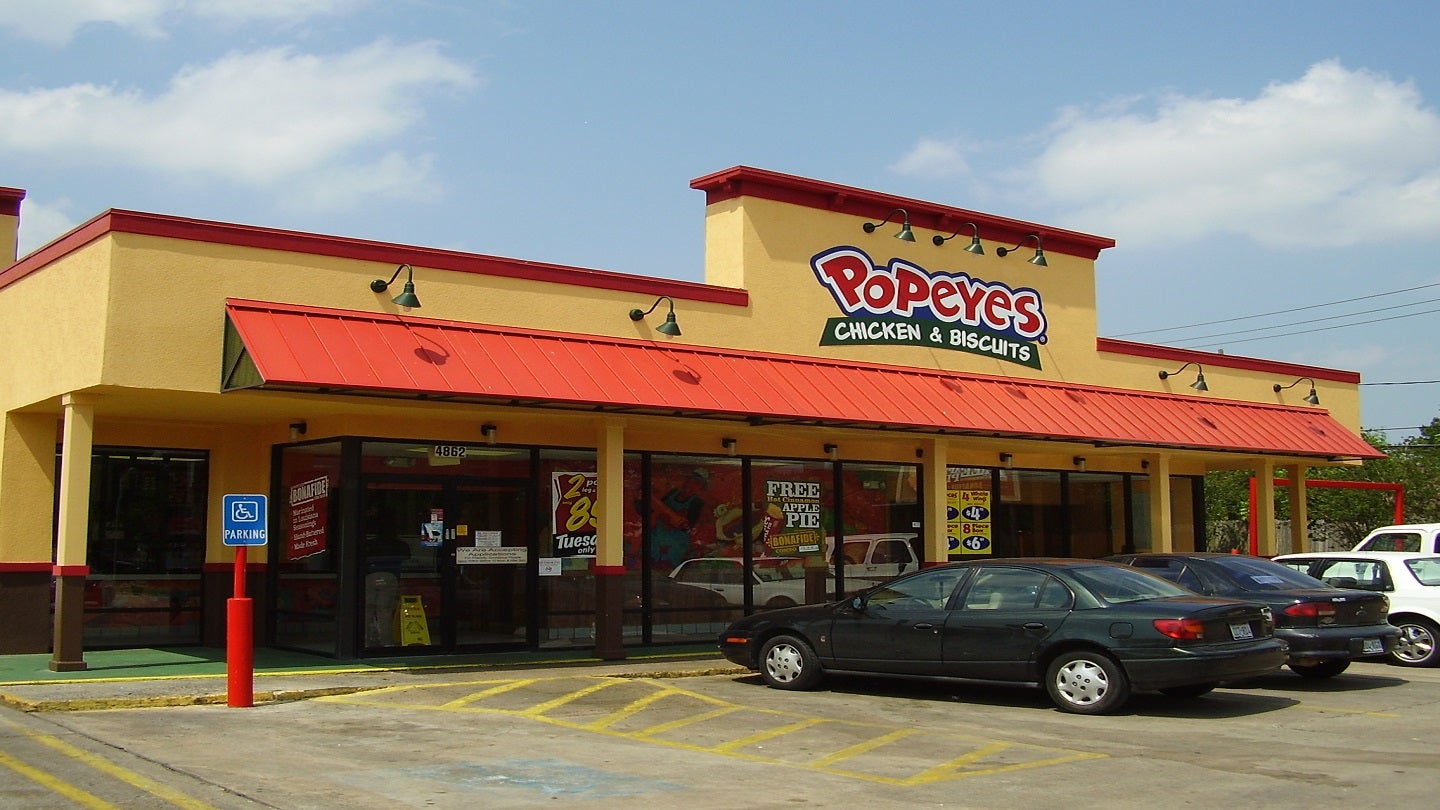 Restaurant Brands International's fast-food chain Popeyes plans to expand its UK footprint by opening seven new restaurant outlets in the country.
The seven restaurants will include Popeyes' first-ever drive-thru site in the country, the Mirror reported.
Popeyes plans to open the new restaurants in Cambridge, Reading, Cardiff, Plymouth, Richmond, Rotherham and Barrhead.
The Cambridge outlet will be opened on 16 February, followed by a new Reading location on the 23 of the same month and the Cardiff location in March.
Opening dates for the Plymouth, Richmond, Rotherham and Barrhead locations were not disclosed by the company.
The Rotherham site will be the company's first UK restaurant with a drive-thru feature.
Popeyes UK CEO Tom Crowley said: "The sustained demand we're seeing for Popeyes in the UK is incredible, but not unexpected – Popeyes is a cult brand with a huge following in the US and has supplied food for everything from celebrity weddings to the Met Gala.
"That said, it's still brilliant to see how enthusiastically the UK has welcomed us, and we're particularly proud to be opening our first drive-thru locations this year.
"Now that we've established a growing presence here, we're excited to start turning our attention towards building an industry-leading employee value proposition for our UK teams and identifying where we can make a difference in the communities, we're part of. That's always been the Popeyes way."
Last November, Popeyes unveiled its plan to open 20 new restaurants across the UK in 2023.