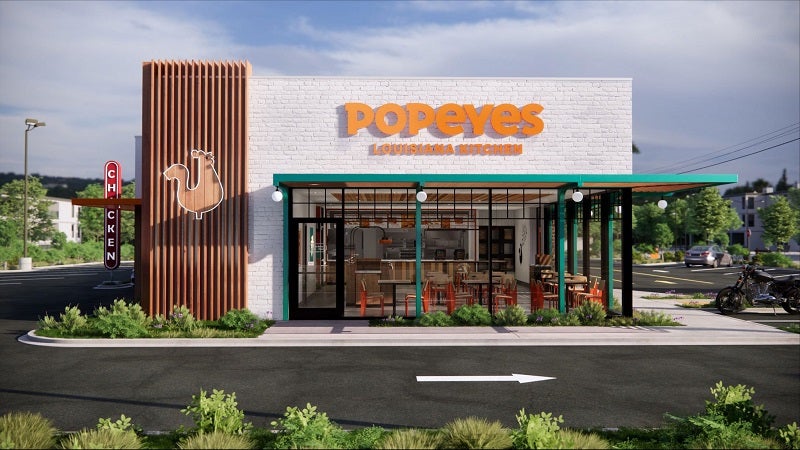 Restaurant Brands International's fast-food chain Popeyes has announced plans to further expand its UK footprint with a target to open 20 new restaurants early next year.
The brand plans to open restaurants in Cambridge, Croydon and Reading as part of its next expansion initiative, The Caterer reported.
The plans also include opening locations in Cardiff and Glasgow.
Several of the planned restaurants will have drive-through facilities. A new location at Parkgate Shopping Park in Rotherham is expected to be the first of these.
Popeyes UK CEO Tom Crowley was quoted by media sources as saying: "Consumer demand has been high for a drive-through ever since we landed in the UK, so it feels like a real milestone for us.
"We're working at pace currently on opening our Liverpool, Brighton and Leicester branches before the end of the year – but we always have one eye on the future and are looking forward to continuing sharing our expansion plans."
With the addition of 20 new locations, Popeyes' footprint in the country is expected to reach 31 by the end of next year.
In June, Popeyes UK unveiled plans to open six new restaurant locations in the country.
The restaurant chain planned to open outlets in Nottingham, Gateshead, Oxford, Reading, Brighton and Ealing.
Along with the new restaurants, Popeyes opened delivery kitchens across London.
Last year, Popeyes launched its first restaurant in London's Stratford.
Established in 1972 in New Orleans, US, Popeyes operates more than 3,600 quick service restaurants (QSR) in the US and around the world.