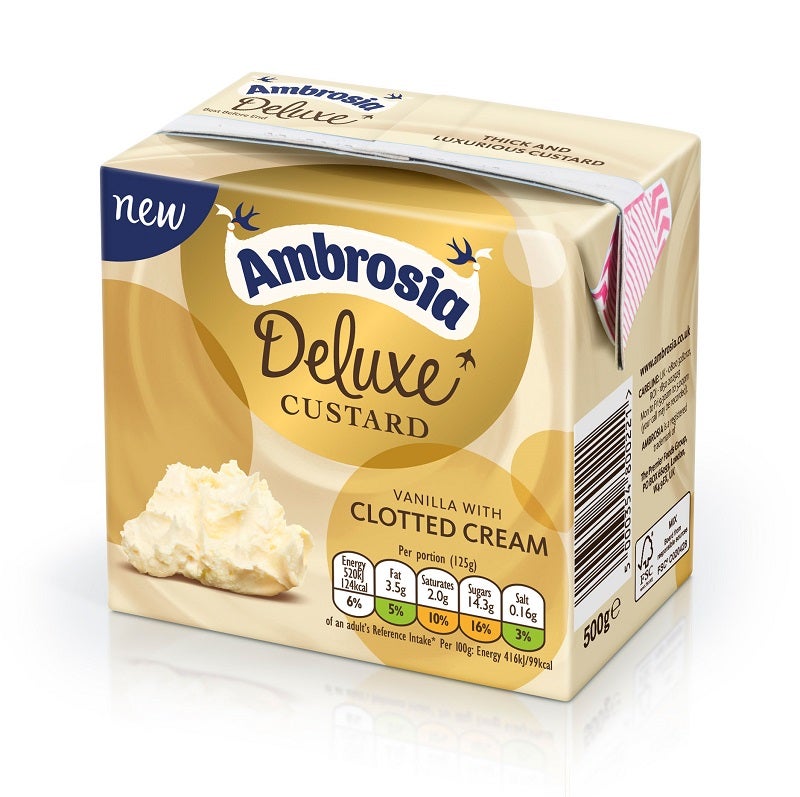 Premier Foods, one of the UK's largest listed food companies, has cancelled plans to sell its Ambrosia dessert brand.
The manufacturer, which produces brands including Oxo and Mr Kipling, announced in November its plans to sell the dessert brand to concentrate on a more focused group of foods.
Chief executive Gavin Darby, who led the company since 2013, stepped down in January after a shareholder backlash last summer against a strategy which investors argued failed to deliver value.
The company decided to abandon the sale after continued uncertainty over Brexit and a difficult business climate that could have affected the value of the deal.
Ambrosia accounts for fewer than 10% of total revenue sales for Premier Foods.
Analysts have noted that it would only be worth selling the dessert brand if Premier could get enough for it to pay down by a big chunk of its £500m debts.
Premier Foods commented: "A number of parties expressed interest in the business and since the new year the company has been engaged in detailed discussions with a small group of potential buyers.
"The board has concluded that in the present business climate the process will not result in a satisfactory financial outcome. As a result, these discussions have now concluded."