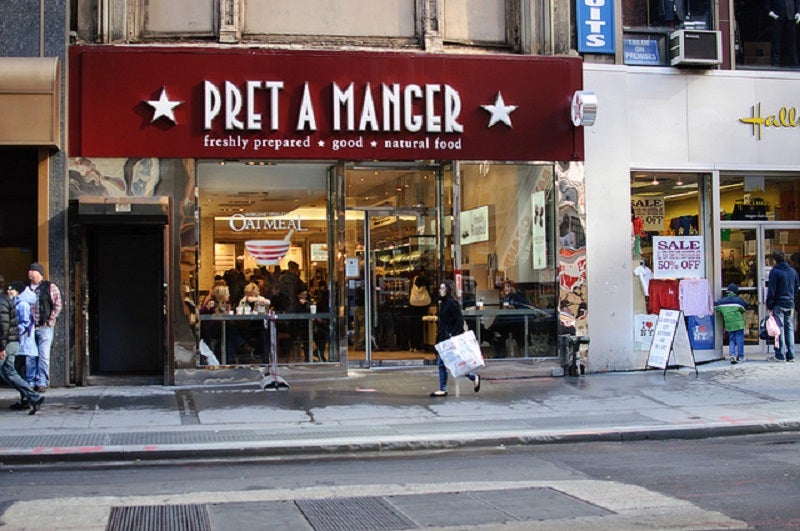 The Pret Foundation, set up by Pret A Manger's founders in 1995, has announced the opening of a new homeless shelter in partnership with West London Mission (WLM).
Part of the charity's Rising Stars programme, the Pret House at WLM St. Luke's will house 13 people in London for six to 12 months before they move into privately rented housing.
It will also offer accommodation, employment and access to expert advice to help homeless people transition into their new homes.
Each resident will have their own private room and will receive advice from WLM on how to get a bank account, save for a deposit, and learn literacy and computer skills.
The initiative aims to help at least 20 ex-homeless people get off the streets by the end of the year.
A history of helping the homeless
Minister for housing and homelessness Heather Wheeler MP said: "Everyone deserves a safe and stable home to call their own. And this is not just about putting a roof over their heads-but also about ensuring they have the support they need to recover from life on the streets and get back on their feet.
"The important scheme will provide vulnerable rough sleepers with the vital assistance they need to secure their own home and rebuild their lives, and I look forward to hearing about its successes over the coming months and years."
Pret CEO Clive Schlee said: "Ever since Pret opened its first shop in London, helping the homeless has been part of our promise to our customers and the communities in which we operate. We set up the Pret Foundation with the singular purpose of breaking the cycle of homelessness, and to do that, we believe that people need three things: food, employment and shelter.
WLM's interim CEO Roger Clark said: "The values and services of WLM are built on the foundation of continual transformation for those we serve since 1887. We are committed to delivering excellence, as we strive to empower others to lead fulfilling lives. We do this through a commitment to transparency, based on the worth of every person whatever challenge they face.
"Launching the Pret House at WLM St Luke's is an exciting new partnership between WLM and the Pret Foundation with our shared vision of ending homelessness. We really believe in the positive difference it will make for individuals and the community."
The new initiative is a big step forward for Pret after it made the headlines last year for not labelling food products fully, causing a young girl to go into cardiac arrest. The company updated its labelling policy  for product packaging the following month across all its  UK outlets.
Pret has been supporting homeless people for over 30 years and has backed more than 60 UK-based charities  that providing basic necessities such as sleeping bags, showers and food.