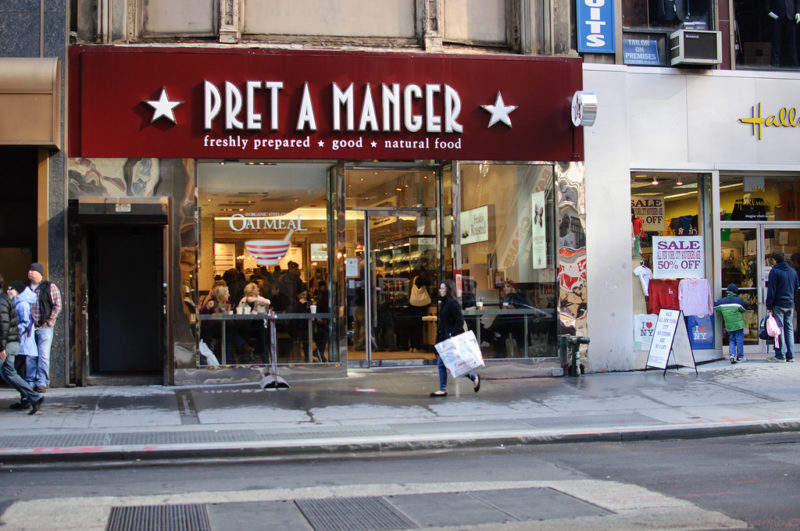 A second person who suffered a fatal allergic reaction after consuming a Pret A Manger product has been identified, the chain confirmed yesterday (7 October).
Celia Marsh, 42, died on 27 December last year after eating a super-veg rainbow flatbread that was meant to be made with dairy-free yoghurt but contained traces of dairy.
The UK sandwich chain issued a statement claiming that the product's supplier, dairy-free, vegan brand COYO, was responsible for the contamination.
Our statement about today's news. pic.twitter.com/ybG868LojD

— Pret (@Pret) October 7, 2018
COYO has stated that Pret's claims are 'unfounded'.
The company said in a statement: "The dairy-free product we provided to Pret in December 2017, at the time of this tragedy, is not linked to the product we recalled in February 2018.
"The product recalled in 2018 was made with a contaminated raw material that was only supplied to us in January 2018. Pret's inability to provide us with a batch code, despite several requests, has severely limited our ability to investigate this further.
"In February 2018, we issued a precautionary product recall after trace amounts of dairy ingredients were identified in materials used to make our product. This contamination was traced to a third-party supplier who we no longer work with.
"Being dairy-free sits at the heart of everything we do and we've always taken great care to ensure we provide our customers with high-quality, dairy-free products.
"COYO will continue to cooperate with all authorities and assist the inquest in finding the true cause. We urge all parties to work together, and not to speculate on the cause of this tragic death which is unknown as far as we are aware and is still being investigated by the Coroners court."
This case comes after the fatal incident of 15-year-old Natalie Ednan-Laperouse who suffered a cardiac arrest after eating a Pret baguette in 2016. Following this, Pret A Manger announced last week it would introduce full ingredient and allergen labelling on its products.