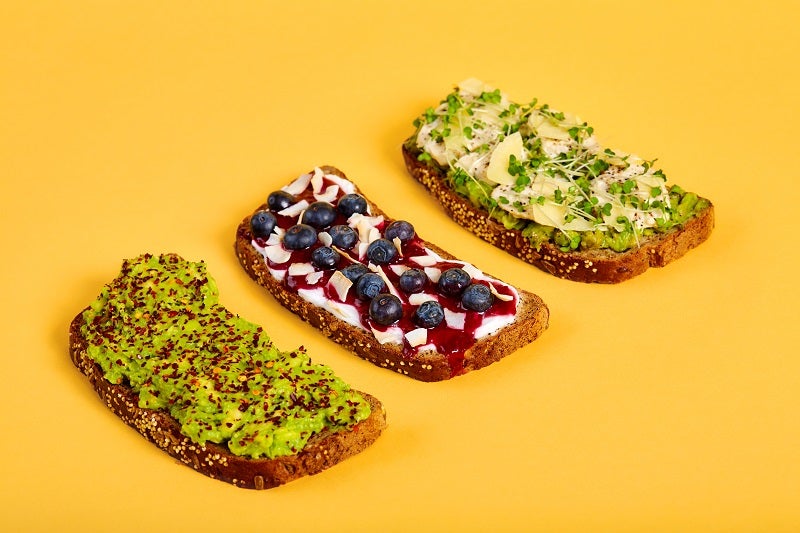 Pret A Manger has announced the biggest menu shake-up in its history with the company introducing 20 new recipes from 9 April.
To adhere with UK consumers' changing tastes, the company has added eight vegan and five vegetarian options to its menu, including Pret's first gluten-free bread.
According to Pret, this will be the biggest new menu since the company opened for business 33 years ago. Pret's classic options will  remain in its stores, but the new menu will offer more choice to customers.
The 20 new products include salads, vegan and open sandwiches made using Pret's new gluten-free bread, new desserts, two new vegan breakfast birchers and a bircher smoothie.
Pret's gluten-free bread was created by the company's chefs, who tried 30 different recipes over a nine-month development period.
Pret head of food development Hannah Dolan said: "We're so excited to launch our colourful new spring menu, our biggest change in our history, which is a result of listening to what our customers want. Our team of chefs have taken inspiration from all over the world for this new menu and have worked incredibly hard to perfect each and every ingredient.
"From flavoursome roasted mushrooms, to our own gluten-free bread, which we honestly believe is one of the best out there right now.
"I'm particularly excited about our new salad pots and open sandwiches. Two-thirds of Pret products are now purchased outside of the lunchtime period, and we think these filling snacks and smaller meals will fit really well with our customers' busy schedules."