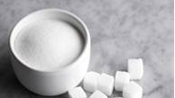 Public Health England (PHE) has revealed that it will broaden its focus from limiting sugar to a wider reduction in all calories in 2018.
The government agency's chief executive officer Duncan Selbie confirmed the shift in an interview with Table Talk, a newsletter for the Food Matters Live event.
"There are many more options available to manufacturers and we can widen it to include fatty acids and continue to be concerned with salt and to take the whole view of calories rather than a particular ingredient.
"Next year we will be coming back to industry to say 'this is where we think industry should be aiming to get to on this."
In August, PHE was asked by Government to tackle excess calorie consumption in children with the creation of a new reduction programme which would remove excess calories in popular children's food.
Selbie said that ready meals, pizzas, burgers, savoury snacks and sandwiches were the kinds of foods likely to be included in the programme.